Kunst/design
The North Elevation. Single Measures. Frameweb. Koloni stockholm. Blog. The new issue of Adbusters has a hole in it; Atheneaum have the pix.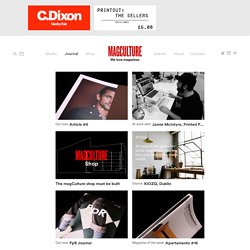 List alert! And what a list… 101 music front covers, from 1937–2014, courtesy of Bob Newman. Follow-up already under way. Mary Berner, CEO and president of MPA, explains why 'magazines aren't screwed,' (though story URL implies otherwise). Sfgirlbybay. Emmas designblogg. Creature Comforts. Decor8. NOTCOT.ORG. Spring 2011 - Page 60-61. MoCo Loco. Apartment Therapy. Kickstarter. OMG Vinyl... Because Records Sound Better. Sister Golden Air. Kunstforum. Oh Joy! I'm excited to announce the launch of the Oh Joy for Nod kids' bedding and decor collection!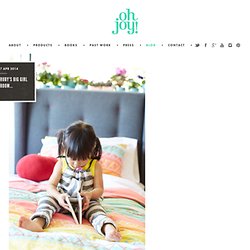 Inspired by Ruby and her transition to a big girl room, the collection is a limited-edition bedding and home decor line for kids. It includes baby, toddler, and kids' bedding, pillows, lamps, plush toys, rugs, and a curated collection of art to go with it all. The Sundae Best collection is inspired by Ruby's favorite food—ice cream—and how fun it would be to sleep surrounded by your favorite treat. I wanted to create an abstracted version of ice cream with sprinkle sheets and a cone-inspired pattern on the duvet. Life Without Buildings – Jimmy Stamp writes about architecture and [crime + criticism + fiction + pop culture + theory] HILDA GRAHNAT. Sbntwrk | cllctr - it´s easy. don´t make it hard. Le voyage créatif. This July I met up with Annette Joseph in her amazing apartment in Italy for a little summer get-together with cooking, eating and dancing on the agenda.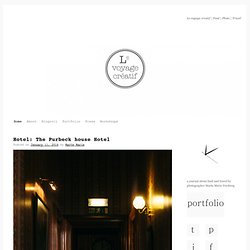 If you know Annette Joseph from before, then you know she knows how to throw a party and make it all look oh-so effortlessly, she is a food and lifestyle stylist after all with years of experience under the belt for magazines such as Better Homes and Gardens, and is an lifestyle and entertainment expert on the Today show. My lucky part was to be able to watch her work her magic up close and personal, enjoy heartfelt and fun conversation along the way, and play with my camera. L'ESPRIT NOUVEAU. Bloesem. Monday, 9 December 2013 by Irene Hoofs So delighted to receive these photos taken by Wendy of the Dutch design blog, Beeldsteil, in her own home ...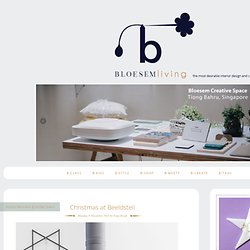 Wendy is showing us how she is decorating for the festivities this year... so let's start this Christmas week with this! We love the subtlety of the decorations and ornaments. Freunde von Freunden. Timeless Modern Tactile Functional | COS. Blogs. Dos Family. Door Sixteen. Babyramen. Brick House. The House That Lars Built. ALVORADA.
TV-programmer og YouTube-snutter om kunst. My Modern Metropolis. MEDIUMPHOBIC. Illusion › The Most Amazing Creations in Art, Design, Photography, and Video. Popular favorite pictures on VisualizeUs. Imgfave - amazing and inspiring images. The Video Militia. FFFFOUND! Print Blog / The Colors Of Andy Gilmore by COLOURlovers. Amazing textures and colors are seen throughout the complex, geometric, spirograph loving work of Andy Gilmore, who just recently opened Black Math, a show running through August 22, 2009 at Berlin's Pool Gallery.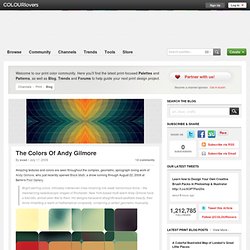 Bright swirling colors, intricately interwoven lines morphing into sleek harmonious forms – the mesmerizing kaleidoscopic images of Rochester, New York-based multi-talent Andy Gilmore have a futuristic, almost alien feel to them. His designs transcend straightforward aesthetic beauty, their forms inhabiting a realm of mathematical complexity, containing a certain geometric musicality. The 'musicality' of his works is more than a coincidence – Andy Gilmore is also a musician. Deeply interested in the physics of sound and acoustics, his work reflects just that. Blog | Daily news about creative and cultural entreprenuership. Get inspired, find your passion and join a global network of creative and radical minds.
Monoscope | Deux. Yay!everyday.
Plakater
Solid frog. The Design Files | Australia's most popular design blog. Finheter - L O L I T A. BOMB Magazine. Swissmiss. Kunstblogger. Interiør- og designbutikker. Favoritter. Blogger med diverse inspirerende innhold. Interiør- og designblogger. Kunst- og hobbybutikker. INSTRUKSJONER for hvordan lage ting.
Farger. Interiør- og designmagasiner.
SIder for grafiske designere
Portofolier/galleri. Plakater. Visualisering av data/informasjon.
---