Nautica
Usefull Marine Gigs. Sites | Yachting Limited. Yachting Limited has developed the following yachting websites.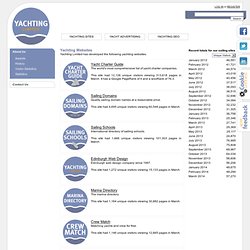 Yacht Charter Guide The world's most comprehensive list of yacht charter companies. Regatas | RANC. Sailing Blog Hosting, Map Tracking & Social Network. View Member Locations Click Here to browse positions on the comprehensive member map.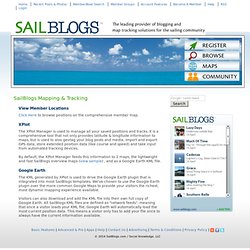 XPlot The XPlot Manager is used to manage all your saved positions and tracks. It is a comprehensive tool that not only provides latitude & longitude information to maps, but is used to also geotag your blog posts and media, import and export GPS data, store extended position data (like course and speed) and take input from automated tracking devices. Crew Finder, Boat Register, Marine Directory, Sailing Calendar, Yacht Marketplace, Marine Job Board. Sailing Blogs | TripSailor® Sailboat Technology - Links to Free Software and Online Articles.
Atlantic Source. Velero Olaje Cartas Nauticas para descargar. Importante Las cartas naúticas digitalizadas, y el GPS no sustituyen a las tradicionales en papel, y las que puedes descargarte en esta web pueden no estar actualizadas con los últimos avisos a navegantes, bajos, señales de peligro, etc.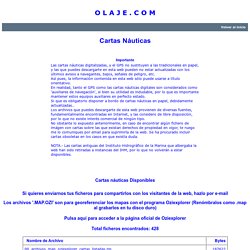 Así pues, la información contenida en esta web sólo puede usarse a título orientativo. En realidad, tanto el GPS como las cartas naúticas digitales son considerados como 'auxiliares de navegación', si bien su utilidad es indudable, por lo que es importante mantener estos equipos auxiliares en perfecto estado.
---