Oz squats
Australian museum of squatting. Squatters, fuckwits, bums, lowlifes | slackbastard. A reply to John Surname, principally, but also an opportunity to review some of the recent history of squatting in Australia.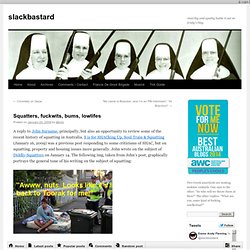 S is for SHACking Up, Soul Train & Squatting (January 16, 2009) was a previous post responding to some criticisms of SHAC, but on squatting, property and housing issues more generally. John wrote on the subject of Diddly-Squatters on January 14. Squatters out as bulldozers start engines - National - smh.com.au. ActNow - Time to squat. Photographer : droob @ flickr 'Squatting'—it's one of those words that's not used at the dinner table very often and when it is silence falls as minds conjure images of smashed windows and aggressive junkies surrounded by rubbish heaps.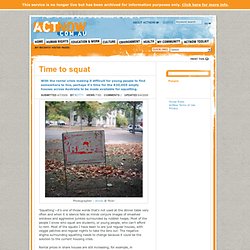 Most of the people I know who squat are students, or young people, who can't afford to rent. Most of the squats I have been to are just regular houses, with veggie patches and regular nights to take the bins out. The negative stigma surrounding squatting needs to change because it could be the solution to the current housing crisis. Unemployed squat in Health Department house. Wednesday, November 13, 1991 - 11:00 Unemployed squat in Health Department house CANBERRA — The Unemployed Workers Union squatted in a house belonging to the ACT Department of Health after discovering that the property, usually reserved for its secretary, had been left vacant for more than six months.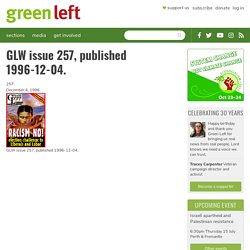 We organised an open occupation in the hope of providing suitable accommodation for some of the many homeless or needy people in Canberra. Best described as opulent, this residence is set in large, well-kept, leafy gardens on half an acre of land with a northerly aspect next to the Royal Canberra Hospital. Occupy Sydney | The Martin Place Occupation Group Is @ www.occupysydney.org.au.
---