Audio Resources
Listen | StoryCorps | Page 2
Level 3 There are more vocabulary activities related to these podcasts on the 'extras' page. To download, 'right click' and press 'save as'.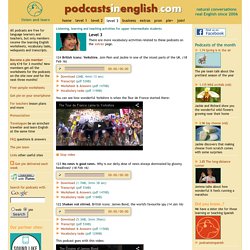 Listen, learn and teach English with podcasts in English for upper intermediate learners and teachers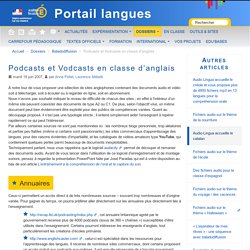 À notre tour de vous proposer une sélection de sites anglophones contenant des documents audio et vidéo soit à télécharger, soit à écouter ou à regarder en ligne, soit en abonnement. Nous n'avons pas souhaité indiquer le niveau de difficulté de chacun des sites ; en effet à l'intérieur d'un même site peuvent coexister des documents de type A2 ou C1.
Podcasts et Vodcasts en classe d'anglais
Newsbeat - Have your say