Fashionated
After this short Christmas holidays break, I come back with energy and lots new projects and resolutions for this new year that has just began. Looking back to what 2013 was I will always remember it as an important year in mi life, with lots of changes, great experiences and personal growth; I was living abroad for some months, I met lovely people, I learnt and enjoyed a lot,... Exactly today, one year ago we were flying to UK to spend the most amazing 6 months in my life. Whenever this memories come to my mind I smile. I hope this new year brings me, at least, the same happiness last year gave me; and I have the feeling that 2014 is going to be wonderful. So, happy New Year to you all!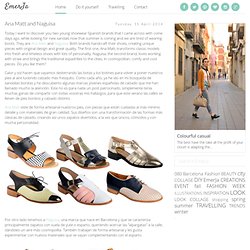 EmerJa
APEACETREATY
I'm addicted to collecting vintage rhinestone necklaces. Not only can they be inexpensive, they are great pieces to DIY with since most of the time, they are much too small to fit comfortably around the neck. And thanks to the jewelry trailblazers behind Lulu Frost, Dylanlex and Dannijo, I was inspired to rework some sparklers that were just not sufficient enough to wear on their own. It's a straightforward project, as long as you have the right tools and tips . . . which of course, I'll share with you.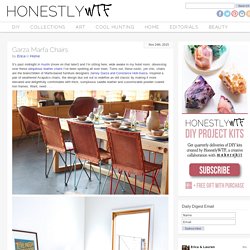 "Les Queues de Sardines" Creative Tights by m + o
Wolf & Bear | www.wolfbear.net
Hot girls, cool art Stuff to calm your skin down now Contouring Made Easy What Skincare's Worth Splurging On? Do You Like Tubs? Well, us too!