Art at its finest
Somewhere in everyone's inner city is a cemetery of old loves. For the lucky contented few who like where they are in their lives and who they're with, it is mostly a forgotten place. The tombstones there are faded and overturned, the grass uncut; brambles and wildflowers grow everywhere.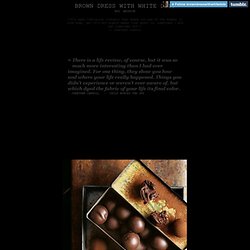 Los de la Revolución.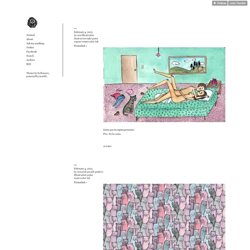 Imaginarios Ilustrados.
Michael Gillette / Welcome
Onesidezero Illustration : Portfolio No.1

Pendant plus de soixante ans, Claude Monet a peint sans relâche, élaborant une oeuvre qui incarne l'expression la plus pure de l'impressionnisme, pour constituer au début du xx e siècle un des fondements de l'art moderne.
Portfolio | Luke Waller's Illustration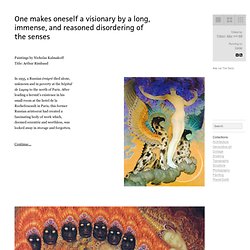 One makes oneself a visionary by a long, immense, and reasoned disordering of the senses
One makes oneself a visionary by a long, immense, and reasoned
Care Daily
this project is nothing short of amazing - and the artist himself couldn't be nicer. be sure to share his art with others by elliedominguez Jun 11