Art at its finest
" There is a life review, of course, but it was so much more interesting than I had ever imagined. For one thing, they show you how and where your life really happened. Things you didn't experience or weren't ever aware of, but which dyed the fabric of your life its final color.— Jonathan Carroll / Child Across the Sky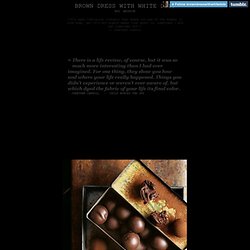 Los de la Revolución. +Acrílicas sobre gesso y recortes de papel. Más garabatos. Este dice un buen de veces pinche.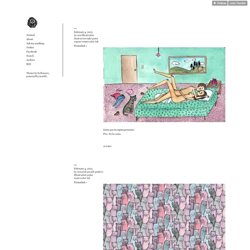 Imaginarios Ilustrados.
Michael Gillette / Welcome
Onesidezero Illustration : Portfolio No.1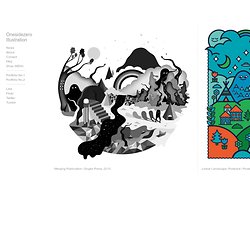 Merging Publication. Gingko Press. 2010. Linear Landscape.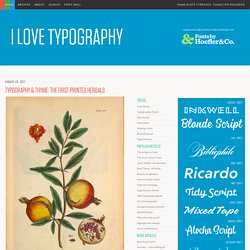 This Week in Fonts A monumental family from Hoefler & Co, a casual sans by Type Supply, a seaworthy display from Kyle Wayne Benson, a ferry inspired face by Letters from Sweden, an extensive script family from Martina Flor, a strong grotesk by The Northern Block, a functional slab from ReType, and a bright iconset by Symbolset. Continue reading this article The Sign Painter A short film on sign painter, Mike Langley: Continue reading this article

Pendant plus de soixante ans, Claude Monet a peint sans relâche, élaborant une oeuvre qui incarne l'expression la plus pure de l'impressionnisme, pour constituer au début du xx e siècle un des fondements de l'art moderne. C'est l'ensemble de ce parcours riche et fécond que l'exposition des Galeries nationales réinterroge. Cette exposition monographique est la plus importante manifestation dédiée à l'artiste depuis près de trente ans, lorsque s'était tenue aux Galeries nationales en 1980 une rétrospective en forme d'hommage. Depuis, les recherches sur l'artiste se sont multipliées et ont mis en lumière des aspects moins connus de son oeuvre. Tous les jours de 10h00 à 22h00.
Running the Line - Jan 2014 One of my first illustrations of 2014 was to accompany an article called Running the Line for issue one of Like the Wind magazine. Like the Wind is a brand spanking new running magazine with a creative edge and a whole lot of ideas. The mag is stuffed with articles big and small from all sorts of running enthusiasts. What sets the magazine apart from your average running mag, is not only the stunning layout and awesome artwork, it's the fact all profits go to various running charities around the country. The article itself was written by Simon Wheatcroft, a UK-based blind 'ultra runner'.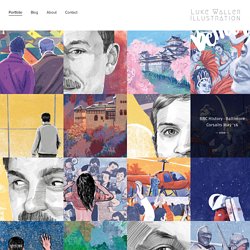 Portfolio | Luke Waller's Illustration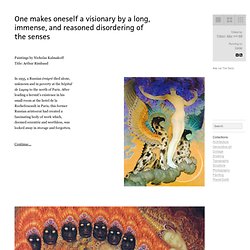 One makes oneself a visionary by a long, immense, and reasoned disordering of the senses Paintings by Nicholas Kalmakoff Title: Arthur Rimbaud In 1955, a Russian émigré died alone, unknown and in poverty at the hôpital de Lagny to the north of Paris. After leading a hermit's existence in his small room at the hotel de la Rochefoucault in Paris, this former Russian aristocrat had created a fascinating body of work which, deemed eccentric and worthless, was locked away in storage and forgotten. Continue...
One makes oneself a visionary by a long, immense, and reasoned
Dear Le Love, Nearly 3 years ago I lost someone I love. I often read your blog as it gave me peace of mind when I was hurting. I have always wanted to share my story but could never find the appropriate words, or rather the courage. You see, I was waiting for our story to end before I could put it in writing. The thing is, its as if it will never end.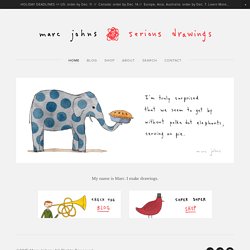 Paul Jarvis writes about entrepreneurship and carving your own path, among other things. I really enjoy his writing. So I was thrilled when he asked me to make a drawing for the cover of his latest book, Everything I Know (softcover , Kindle). From the description on Amazon: Everything I Know is a no-rules guide through uncharted territory.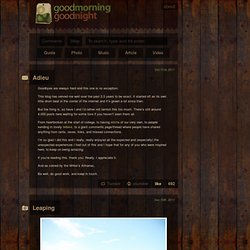 Adieu Dec 31st, 2011 Goodbyes are always hard and this one is no exception.