Reading
All apps » Books & Reference » Google Play Books Copy and paste this link into an email or instant message: Paste this code into your website for the app widget:
Google Books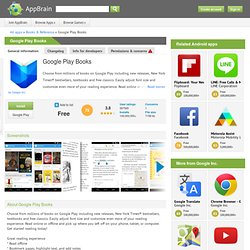 100,000 Free Books Wattpad for Android
Urban Dictionary for Android
IKEA Catalogue for Android
The digital IKEA catalog 2014 – for Android!Just like the printed IKEA catalog, the 2014 digital IKEA catalog is packed with inspiration, home furnishing knowledge and ideas for free. This year, there's a special focus on ideas for creating a better everyday life for families with children.
IVONA Amy UK English beta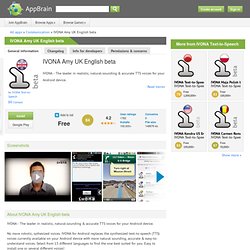 IVONA - The leader in realistic, natural-sounding & accurate TTS voices for your Android device. No more robotic, sythesized voices.
Download our FREE eBooks app and start browsing millions of free and affordable books from the palm of your hand.
Kobo eBooks