Interesting Blog Bits
elm street life: DIY life.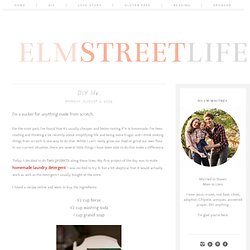 I'm a sucker for anything made from scratch. For the most part, I've found that it's usually cheaper and better tasting if it is homemade. I've been reading and thinking a lot recently about simplifying life and being more frugal, and I think making things from scratch is one way to do that. While I can't really grow our food or grind our own flour in our current situation, there are several little things I have been able to do that make a difference.
some rules i try to live by:
Here's a story for you: Not so very long ago, I was a teenager, and read magazines. I know! I know! It was exciting for me, too! But the thing is, these magazines were often not so great for my self-esteem. Because here is what I remember about those magazines: 9,000 articles by girls about why their bodies were disgusting.
Everybody Farts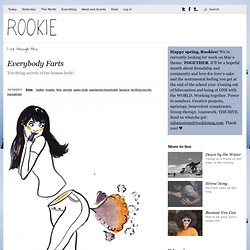 Checking your Google account... Checking your Facebook account... Everyone's Mixtape's celebrates the art of creating mixtapes. You can add to an existing mix, or start one of your own. Share with the world, your friends, or that girl from science class.
Everyone's Mixtape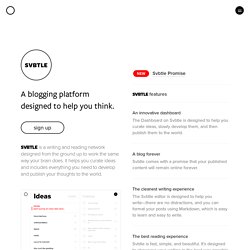 Jakub Arnold I've been playing around with Light Table since the day its source code was released (even made a tiny Ruby plugin). First of all, Light Table is based on the BOT architecture.
Svbtle : The essence of blogging.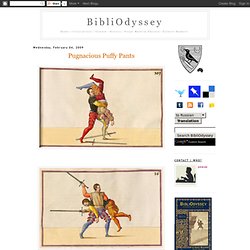 Pugnacious Puffy Pants
Volume I of 'De Arte Athletica' by Paul (Paulus) Hector Mair (mid-1500s) is online at the Bavarian State Library. It is more than 600 web pages long. Weapons featured above include the halberd (a variation of pole-axe), long-sword, quarterstaff (maybe short-staff), sickle, dagger, dussack, scythe and a decidedly painful looking enlarged variation on a flail. There are said to be only three copies of Mair's enormous manuscript, which belongs to the Fechtbücher tradition, left in the world. They are owned by the Bavarian Library (I'll probably sift through Vol.
One evening earlier this week I asked Miss P which kind of mini pizzas she wanted for lunch at kinder the next day - chicken or olive. 'Olive,' she said without hesitation. Both of my kids love olives, all kinds - stuffed, chili, black and green. They'd devour a whole jar if I let them.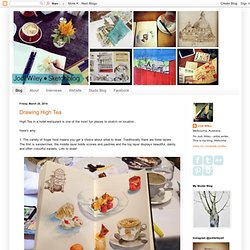 art by wiley
"Drawing is the simplest way of establishing a [..] vocabulary because it is an instant personal declaration of what is important." Betty Goodwin. On a few occasions I have been asked why it is that I draw, as though the career I am in the process of crafting for myself has been rationally reasoned and considered. It is a question that, for a long time, I have not taken seriously. I glossed over it with a flippant remark- 'its the only skill I've got' or something about really wanting to cultivate my terrible posture and poor eyesight. Recently however this question has begun to demand a more considered response.
About Today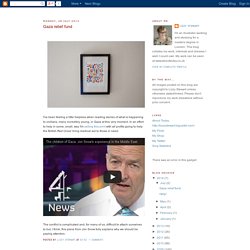 Emeli Sandé - Next To Me
a jane day.
Hi to all my lovely readers! I've been so busy the last few months with my interior design course that my poor little blog has been neglected like never before. I thought it best to give you all a quick pictorial rundown on what I've been up to the last few months. My step sister's wedding at the prettiest little winery just north of Brisbane. Me and my gorgeous mother. Got some bangs.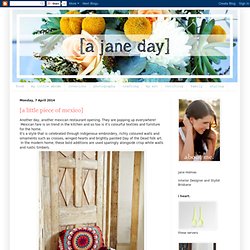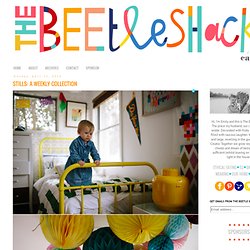 We've got a creeper on our hands. Each night when Pip wakes, she silently tip toes into our room, climbs up and over the end of the bed and wriggles on into the middle. No words, no sounds - just sweet little Pip creeping on in.
::The Beetle Shack::
Vintage Weight Gain Ads
How to Sleep your Baby Safely: 1. Sleep baby on the back from birth, not on the tummy or side 2. Sleep baby with head and face uncovered
Safe Sleeping | Sids and Kids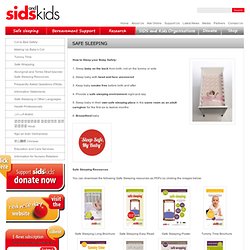 About Today - Illustration by Lizzy Stewart
post written by: Marc Chernoff Email All education is self-education.
12 Dozen Places To Educate Yourself Online For Free
What happened in my birth year?
Life Hacks
Writer and stylist LeeAnn Yare is a big fan of Father Rabbit, a regular "borrower" of Father Rabbit products for her wonderful photoshoots and styled homes. Not keen to be the master of just one special thing, LeeAnn is also an international pilot for Air New Zealand flying every second month to the Australia and the Pacific… allowing her to keep an eye on the gorgeous shopping and style haunts across the Tasman. She regular works for Your Home & Garden, Urbis, Homestyle, Viva along with Inside Out, Real Living and Home Beautiful Australia. She has a crazy facebook page where you can check out photos and inspiration from interiors she loves.
Father Rabbit's Blog.