Technology Resources
Starter Sheets
Digital Roadtrip • Unique method for accessing student work on iPads?
iPad Resources
iPad Resources - MultiURL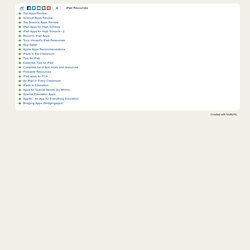 5 Ways Twitter Strengthens A School's Learning Community
Cross-posted at eFACE Today This year, our K-6 staff began learning in a new virtual way using Twitter. After a couple staff in-service trainings and after school workshops, parents and teachers ventured into this new educational Twitterverse.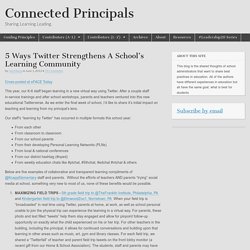 100 Web 2.0 Tools Every Teacher Should Know About 44.24K Views 0 Likes
MIT Understanding Lasers and Fiberoptics