Museums
Fellowship for Native American Fine Art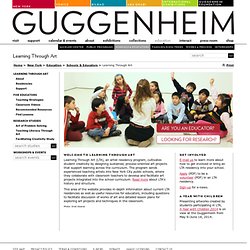 Learning Through Art (LTA), an artist residency program, cultivates student creativity by designing sustained, process-oriented art projects that support learning across the curriculum.
Learning Through Art
Welcome to the Yellowstone Art Museum
Games for Kids - Queensland Art Gallery | Gallery of Modern Art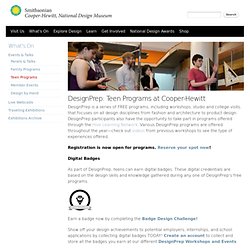 DesignPrep is a series of FREE programs, including workshops, studio and college visits, that focuses on all design disciplines from fashion and architecture to product design. DesignPrep participants also have the opportunity to take part in programs offered through the Hive Learning Network . Various DesignPrep programs are offered throughout the year—check out videos from previous workshops to see the type of experiences offered. Registration is now open for programs. Reserve your spot now ! The Scholars Program
Education
Museum of American Art: Education
Welcome to the lesson plans and project ideas section of the Art-Rageous website! Latest updates are listed on the home page of the site. Purchases made by clicking through advertisers' links (such as Dick Blick Art Materials
Interactives | Projects | 2001 | What is a Print?
For Educators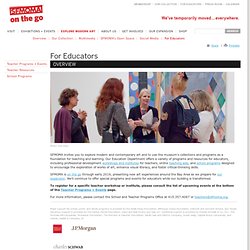 SFMOMA welcomes you to explore modern and contemporary art and to use the museum's collections and exhibitions as a foundation for teaching and learning. Our Education Department offers a variety of programs and resources for use at the museum or in the classroom, including tours for school groups, professional development workshops and institutes for teachers, online and onsite teaching aids , and school and teen programs designed to encourage the exploration of works of art, enhance visual literacy, and foster critical-thinking skills.
www.artsmia.org
National Gallery of Art - Education