Desiree's tree
iPad in education. Education. Create a free website and a free blog. " It's a way our clients can get to know us and see our culture without physically visiting the store.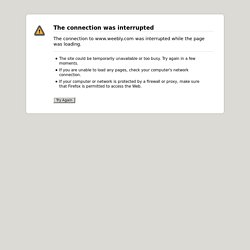 I couldn't believe I got the site up and running over one weekend." " I have been an entrepreneur for many, years, but suddenly my art licensing is really coming together and I need to have a simple, bold statement about my art. My Weebly site fits that vision for me." Education. Web 2.0 Tools. IDEAL - Integrating Digital Experiences with Active Learning. Mmorgan. Lhorst. Lhorst. Gullettm. 20 Technology Skills Every Educator Should Have. 20 Technology Skills Every Educator Should Have By Laura Turner06/01/05 During the last 15 years, we in education have moved at light speed in the area of educational technology.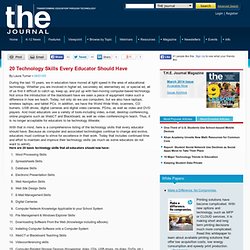 Whether you are involved in higher ed, secondary ed, elementary ed, or special ed, all of us find it difficult to catch up, keep up, and put up with fast-moving computer-based technology. Not since the introduction of the blackboard have we seen a piece of equipment make such a difference in how we teach. Today, not only do we use computers, but we also have laptops, wireless laptops, and tablet PCs.
---