Pâtes à tartiner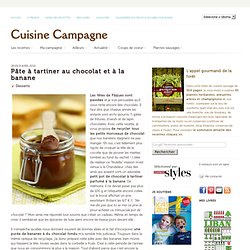 Les fêtes de Pâques sont passées et je suis persuadée qu'il vous reste encore des chocolats. Il faut dire que chaque année les enfants sont archi (pourris ?)
Pâte à tartiner au chocolat et à la banane
Versione italiana più giù Avant Noël, on prépare des biscuits. Un petit rite gourmand, plein de promesses, un avant goût de l'atmosphère des fêtes.
Pâte de speculoos ou de sablés au ras el hanout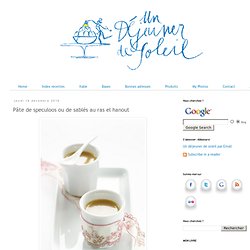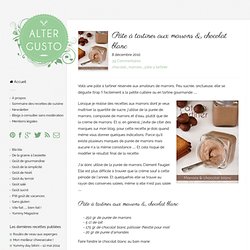 Marrons & chocolat blanc
déc 08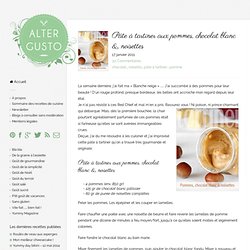 Pommes, chocolat blanc & noisettes
jan 17 La semaine dernière, j'ai fait ma « Blanche neige » … J'ai succombé à des pommes pour leur beauté !
Homemade Nutella
As I typed the title of this post, it struck me that it could just as well be called "The Season (for) Forgiving" and would be equally apt, considering the usual stresses/regrets/insecurities/excesses that accompany this time of year.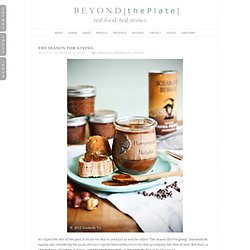 En famille chez Abonéobio nous avons testé une dizaine de pâtes à tartiner bio pour essayer de trouver une alternative au fameux Nutella, afin d'échapper aux problèmes de phtalates présents dans la composition du célèbre pot fétiche des goûters (cf mon article : Le Nutella contient du DEHP le phtalate le plus dangereux ! ).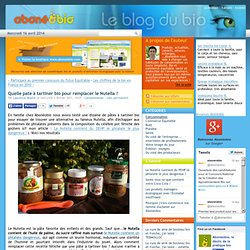 Quelle pate à tartiner bio pour remplacer le Nutella ?
En ce moment, j'essaye de guérir mes enfants de leur addiction à une célèbre pâte à tartiner aux noisettes… Huile de palme, additifs suspects, etc… je suis de plus en plus sceptique sur le produit. Et pourtant, j'en suis dingue moi aussi !
Pâte à tartiner maison, saveur chocolat & caramel | Choc'Olala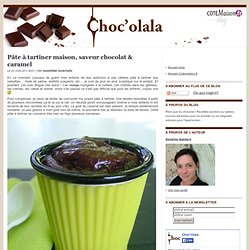 Chocolat noir, lait de coco & purée de cacahuète
jan 26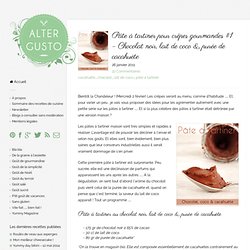 Chocolat blanc, orange & purée d'amande
jan 28
jan 31
Abricots secs, romarin & miel