CPD
Welcome to my Professional Portfolio! | Selena Woodward's Example
5 Personal Learning Networks (PLNs) for Educators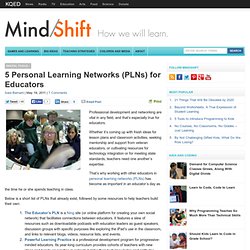 Digital Tools Flickr: Editor B Professional development and networking are vital in any field, and that's especially true for educators. Whether it's coming up with fresh ideas for lesson plans and classroom activities, seeking mentorship and support from veteran educators, or cultivating resources for technology integration or for meeting state standards, teachers need one another's expertise. That's why working with other educators in personal learning networks (PLNs) has become as important in an educator's day as the time he or she spends teaching in class. Below is a short list of PLNs that already exist, followed by some resources to help teachers build their own
What the heck is a PLN? - Personal Learning Networks for Educators
0132610353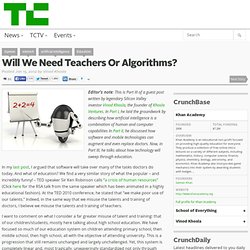 Editor's note: This is Part III of a guest post written by legendary Silicon Valley investor Vinod Khosla, the founder of Khosla Ventures. In Part I, he laid the groundwork by describing how artificial intelligence is a combination of human and computer capabilities In Part II, he discussed how software and mobile technologies can augment and even replace doctors. Now, in Part III, he talks about how technology will sweep through education. In my last post, I argued that software will take over many of the tasks doctors do today. And what of education?
The Global Classroom Project 2011-12 (#GlobalEd11)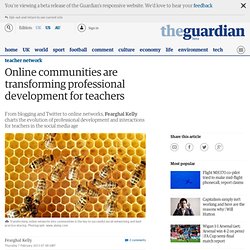 It's strange looking back now at when I first started teaching 10 years ago. I moved a long distance to take up my first post, and so the only teachers I knew in my new area were the ones who worked in my new school.
Online communities are transforming professional development for teachers | Teacher Network | Guardian Professional
I feel I need to start by saying that I am not questioning the need for lesson observations. They're a crucial part of developing our professional practice and ensure T&L is quality assured.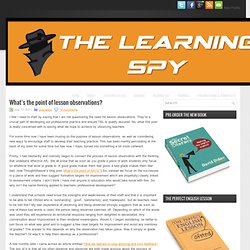 What's the point of lesson observations?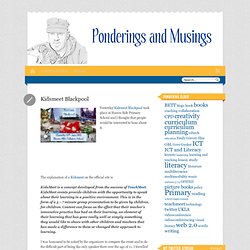 Yesterday Kidsmeet Blackpool took place at Hawes Side Primary School and I thought that people would be interested to hear about it. The explanation of a Kidsmeet on the official site is KidsMeet is a concept developed from the success of TeachMeet. KidsMeet events provide children with the opportunity to speak about their learning in a positive environment.
Kidsmeet Blackpool | Ponderings and Musings