Callygraphy
Guide Sheets for Calligraphy and Penmanship
Ritual - home
Little Paper Lane
We're so pleased to share that new dates have just been posted for Meant To Be Calligraphy's popular calligraphy workshops. Our Introduction to Pointed Pen Calligraphy classes will again be held at the gorgeous Karson Butler Design Studio in the heart of Washington, D.C., and our follow-up workshop, Continuing with Contemporary Pointed Pen Calligraphy, will again take place at our home/studio, which is located just outside of the Del Ray area of Alexandria, Virginia. Those who have previously participated in one of our workshops are also invited to take part in our signature Calligraphy Study Table sessions. These weeknight gatherings are smaller and less formal than our typical workshops, consisting of a short lecture and demonstration followed by time to practice, play and ask questions.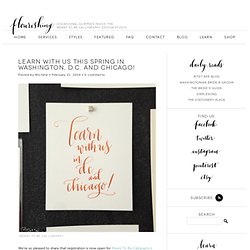 Blog - Meant To Be Calligraphy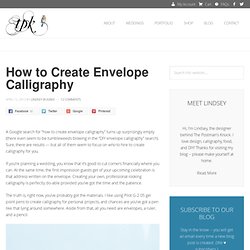 A Google search for "how to create envelope calligraphy" turns up surprisingly empty (there even seem to be tumbleweeds blowing in the "DIY envelope calligraphy" search). Sure, there are results — but all of them seem to focus on who to hire to create calligraphy for you. If you're planning a wedding, you know that it's good to cut corners financially where you can.
How to Create Envelope Calligraphy | The Postman's Knock