Callygraphy
Guide Sheets for Calligraphy and Penmanship
Ritual - home
Little Paper Lane
Meant To Be Calligraphy This week, The Stationery Place very kindly included our Custom Calligraphy Return Address Stamps in its 2012 Holiday Gift Guide for Stationery Lovers. As blogger Lyndsey noted: "if you love pretty paper, you probably love office supplies too." Um, yes! Her guide includes several fantastic ideas for the packaging geeks among us. Personally, the kraft labels she spotlighted from Martha Stewart's new line at Staples are calling my name.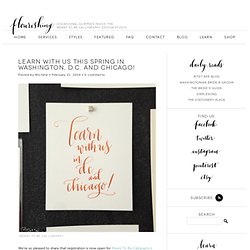 Blog - Meant To Be Calligraphy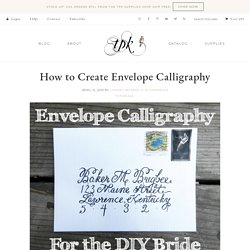 A Google search for "how to create envelope calligraphy" turns up surprisingly empty (there even seem to be tumbleweeds blowing in the "DIY envelope calligraphy" search). Sure, there are results — but all of them seem to focus on who to hire to create calligraphy for you. If you're planning a wedding, you know that it's good to cut corners financially where you can. At the same time, the first impression guests get of your upcoming celebration is that address written on the envelope.
How to Create Envelope Calligraphy | The Postman's Knock