Random Blogs
Yours Truly, x
I don't know if you've ever noticed, but quite purposefully my little corner of the internet has yet to succumb to adverts or banners. Now before you think I'm galloping off on my high horse, I can assure you I have no issue with advertisements on other blogs, in fact it can lead to finding great new labels and etsy shops, which is obviously great! I just never wanted it for Yours Truly.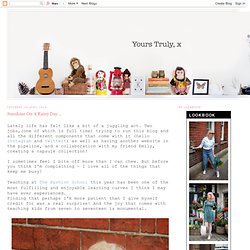 Decor Hacks | Quick, Cheap, and Stylish
New England Through Yummy Mom's Eyes: Tutorial: Photo Wood Blocks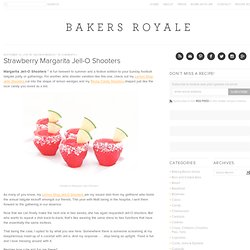 Strawberry Margarita Jell-O Shooters
Strawberry Margarita Jell-O Shooters Margarita Jell-O Shooters ~ A fun farewell to summer and a festive edition to your Sunday football tailgate party or gatherings. For another Jello shooter variation like this one, check out my Lemon Drop Jello Shooters cut into the shape of lemon wedges and my Rocky Candy Shooters shaped just like the rock candy you loved as a kid. Strawberry Margarita Jello Shooters
(500) days of Inspiration
not martha
links: the home · comments [6] · 01-14-2014 · categories:links · the home · links: misc Er Wang Dong cave in China so huge it has its own weather system | Mail Online. I love caves, it's been far too long since I've been in one. Three Panel Soul » On Discovery.
Tiny Terra