Random Blogs
Yours Truly, x
I don't know if you've ever noticed, but quite purposefully my little corner of the internet has yet to succumb to adverts or banners. Now before you think I'm galloping off on my high horse, I can assure you I have no issue with advertisements on other blogs, in fact it can lead to finding great new labels and etsy shops, which is obviously great! I just never wanted it for Yours Truly.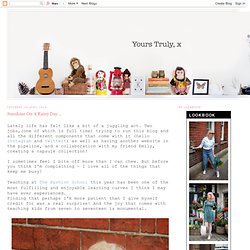 Decor Hacks | Quick, Cheap, and Stylish
New England Through Yummy Mom's Eyes: Tutorial: Photo Wood Blocks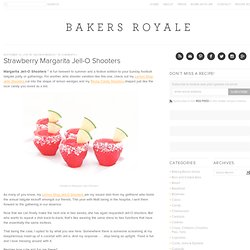 Strawberry Margarita Jell-O Shooters
Strawberry Margarita Jell-O Shooters Margarita Jell-O Shooters ~ A fun farewell to summer and a festive edition to your Sunday football tailgate party or gatherings. For another Jello shooter variation like this one, check out my Lemon Drop Jello Shooters cut into the shape of lemon wedges and my Rocky Candy Shooters shaped just like the rock candy you loved as a kid. Strawberry Margarita Jello Shooters
(500) days of Inspiration
not martha
Easter Egg Food Color Palette If you need to do some last moment Easter Egg dying these instructions will help you create simple, vibrant eggs using supplies from the grocery store. A few years back I spent some time using good old fashioned food color to dye very saturated and vibrant eggs for my Easter Surprise Eggs project. I wasn't quite happy with a few of the colors made back then so this week I set out to refine the process and what went from an easy and cheerful activity quickly turned into obsessive madness as my kitchen and dining room were turned into an egg dying laboratory. Timers were used, results were carefully examined and tweaked, charts were made, home production assembly lines were perfected. (A whole lot of my manic energy came from the fact that most of my week was spent with various crews of workers fixing our ceiling.
Tiny Terra