Elixirsu
Susan
I love finding out new things!!
Health and Fitness. Religion. Games. Money and Savings. Crafts. Language. Science. Food. 29 Semi-Productive Things I Do Online When I'm Trying to Avoid Real Work. Post written by: Marc Chernoff Email You don't always have to work hard to be productive.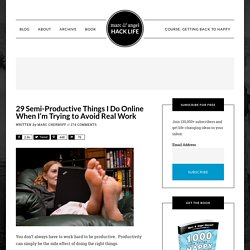 Pictures At Which I Like to Look.
Travel
Pearltrees videos. Help. Things that Make Me Go LOL! Writing and Literature. Stuff That's Just Cool. Travel and Places I Want to See. Philosophy and the Mind. History, People, and the World. News. Tools. Comics.
---