B-e-a-u-t-i-f-u-l
Earth Time Lapse View from Space Fly Over - Nasa, ISS | Digg Space. Lake-anna-quarter.jpg (3789×1748) Nick Gentry | Social art from the obsolete. 359Uu.jpg (480×563) JadeMountain28.jpg (1800×900) Washington DC Smithsonian, Daily Travel Pic, May 26th 2011. The Smithsonian Gardens in Washington DC on a rainy April day.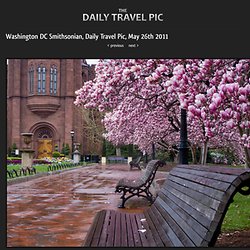 With the flowers and trees in bloom. Shot during a visit to Georgetown. Shot on a Canon G11 Tags: Adventure April Backpacking Bloom Canon G11 Daily daily photo Daily Travel Photo Daily Travel Pic DC District of Columbia Explore Exploring G11 Gardens Georgetown photo Photo of the Day photograph Photography Photos Pic Picture Picture of the Day Rainy Smithsonian tourism travel Travel Photo United States US USA Washington Bookmark this article: Maj 1105. Rings. Ontario's Forgotten Landmarks: Ghosts Of Steeltown. Like all larger cities, Hamilton has its architectural ghosts.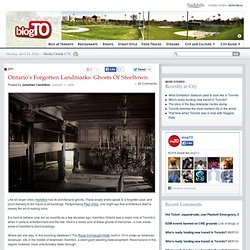 These empty shells speak to a forgotten past, and point dismally to the future of all buildings. Paraphrasing Paul Virilio, one might say that architecture itself is merely the art of making ruins. Aurora_kuenzli.jpg (1527×600) Little Girl Can't Let go as Sergeant Daddy Leaves For Iraq. Paige Bennethum, 4, holds her daddy's hand as he lines up in formation before heading to Iraq.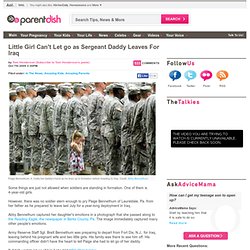 Credit: Abby Bennethum Some things are just not allowed when soldiers are standing in formation. TIPPED OUT - thebeautydepartment.com. All photos: Kristin Ess + thebeautydepartment.com post designed by kristin ess Lots of emails this week asking for a tutorial on Lauren's temporary bright colors.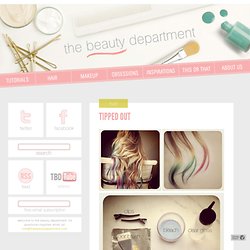 Here I've replicated the process for you in 7 steps on an extension. While I never recommend bleaching out the ends of your hair at home, if you want to do the fun colors yourself, maybe get the tips bleached out by a pro + then play with the temporary colors on your own. The best things about this color– you're able to hide it in a bun for work if you need to, AND you're only doing a couple of inches on the bottom so it won't kill you to cut it off if you get over it quickly.
---