B-e-a-u-t-i-f-u-l
The Smithsonian Gardens in Washington DC on a rainy April day. With the flowers and trees in bloom.
Washington DC Smithsonian, Daily Travel Pic, May 26th 2011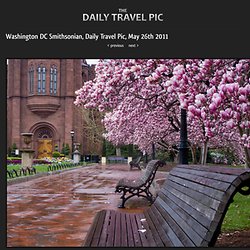 maj 1105
Like all larger cities, Hamilton has its architectural ghosts. These empty shells speak to a forgotten past, and point dismally to the future of all buildings. Paraphrasing Paul Virilio, one might say that architecture itself is merely the art of making ruins.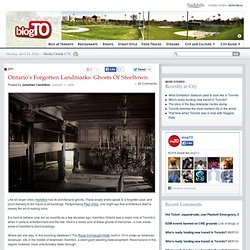 Ontario's Forgotten Landmarks: Ghosts Of Steeltown
Little Girl Can't Let go as Sergeant Daddy Leaves For Iraq
Paige Bennethum, 4, holds her daddy's hand as he lines up in formation before heading to Iraq. Credit: Abby Bennethum Some things are just not allowed when soldiers are standing in formation.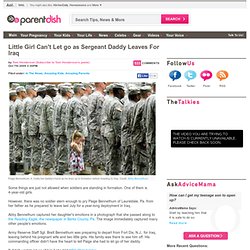 all photos: Kristin Ess + thebeautydepartment.com post designed by kristin ess