SEO
12 Steps to Becoming a Natural at SEO - Part 1. Published on February 7th, 2012 | by My Truong At my first job out of business school, I was tasked with implementing Search Engine Optimization (SEO) for the website of the company where I worked.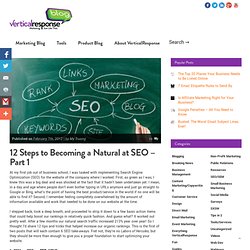 First, as green as I was, I knew this was a big deal and was shocked at the fact that it hadn't been undertaken yet. I mean, in a day and age where people don't even bother typing in URLs anymore and just go straight to Google or Bing, what's the point of having the best product/service in the world if no one will be able to find it? Second, I remember feeling completely overwhelmed by the amount of information available and work that needed to be done on our website at the time. Search Engine Journal. Have you ever found an easy and superior way to do something, then watched in bafflement as people insist on doing it the hard way?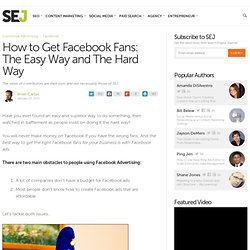 You will never make money on Facebook if you have the wrong fans. And the best way to get the right Facebook fans for your business is with Facebook ads. SMB Beginner's Checklist. The author's posts are entirely his or her own (excluding the unlikely event of hypnosis) and may not always reflect the views of Moz.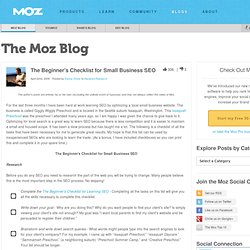 For the last three months I have been hard at work learning SEO by optimizing a local small business website. The business is called Giggly Wiggly Preschool and is located in the Seattle suburb Issaquah, Washington.
---