Buy
Shoes & Handbags
Bid4Assets.com - court-seized property auctions
Click on a state to begin your real estate search Featured Listings Bid4Assets is one of the most successful online real estate auction websites, having sold over 97,000 properties since the company's founding in 1999. Bid4Assets offers hundreds of single family home auctions and multi-family home auctions, developed and raw land auctions, and commercial property auctions on below market value real estate around the nation. Bid4Assets has properties in states like Florida, California, Michigan and Ohio where real estate investors are looking to buy property.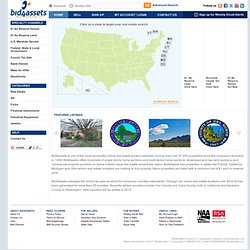 OnlineShoes.com: Lots of narrows!
Some of our Favorite Brands We all know that the best things in life require shoes. And not just any shoes, but the right pair.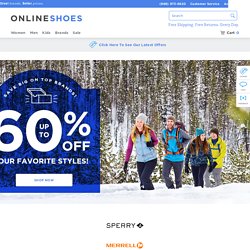 DUO | Narrow Calf Boots
Back in 2005, Etsy changed the online market for small-scale artisans, offering a new place on the web to showcase and sell handcrafted goods, with more upmarket and boutique-style options than eBay. Fast forward to 2010, and while we're happy to report that Etsy is still thriving, a wealth of similar social commerce sites have sprung up around it. If you just love homemade and handcrafted treasures, or if you're a seller looking to get your goods out there, here's a list of 10 great sites (in alphabetical order) that you might want to take some time to check out.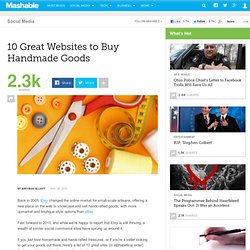 Etsy Alternatives