Unemployed Help!
Money Management International (MMI) understands that every person is unique. That is why we offer a wide variety of credit & budgeting tools and financial information in a number of formats. Whether you want to read about budgeting, compare loan terms with a calculator, or watch a video about saving, we have a resource for you. To find the topic you're looking for, in the format you're most comfortable with, use the navigation bar above.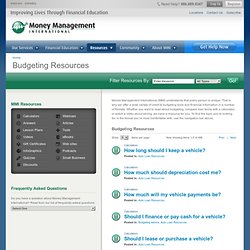 Unemployment Benefits Services — Texas Workforce Commission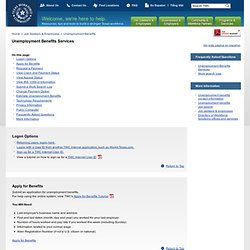 Apply for Benefits Submit an application for unemployment benefits. For help using the online system, view TWC 's Apply for Benefits Tutorial You Will Need: Last employer's business name and address First and last dates (month, day and year) you worked for your last employer Number of hours worked and pay rate if you worked this week (including Sunday) Information related to your normal wage Alien Registration Number (if not a U.S. citizen or national) Apply for Benefits
2-1-1 , a program of the Texas Health and Human Services Commission in collaboration with the United Way for Greater Austin, is a free, easy-to-use phone number that connects callers anywhere in Texas with health and human service providers in their community. 2-1-1 Texas is for anyone who needs help and doesn't know where to turn.
Get Help — 2-1-1 Texas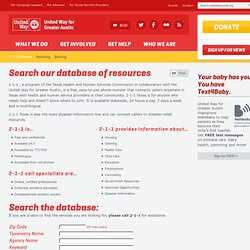 SNAP offers nutrition assistance to millions of eligible, low income individuals and families and provides economic benefits to communities.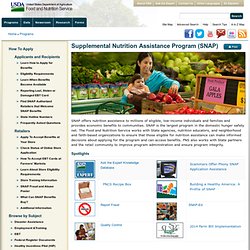 Food Stamps and how to get 'em