Feminist Articles
It's time to stop fooling ourselves, says a woman who left a position of power: the women who have managed to be both mothers and top professionals are superhuman, rich, or self-employed.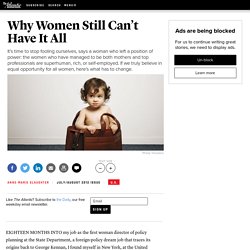 This has been the week of backlash against feminism. In fairness, it is always backlash week against feminism but Anne-Marie Slaughter's piece at The Atlantic, Why women still can't have it all , has revived some of those sentiments. Feminism has failed us, she implies.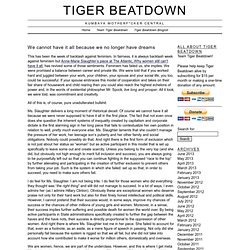 We cannot have it all because we no longer have dreams
Encouraging Delayed Sexual Activity W/out Shaming
A few years back, the McGuinty Liberals in Ontario proposed a new sex ed curriculum for the province, one that would start in Grade One. Naturally, people lost their shit, because Grade One students couldn't possibly be taught about … (whisper it with me now).. sex.. in a nuanced and age-appropriate manner. Around me I saw parents react as though they were going to be showing Debbie Does Dallas to six-year-olds.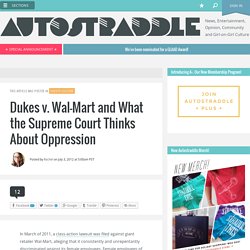 In March of 2011, a class-action lawsuit was filed against giant retailer Wal-Mart, alleging that it consistently and unrepentantly discriminated against its female employees. Female employees of Wal-Mart alleged that they were paid less than male coworkers in the same or lower positions, refused promotions or refused access to information about how to get a promotion, and saw greater privileges and wages go to male coworkers who were less qualified, had fewer years on the job, and in some cases, that they themselves had trained. In their lawsuit, they called for an injunction that would force Wal-Mart to immediately cease its discriminatory practices, and also for Wal-Mart to grant them the fair wages they had been denied in back pay, the amount of which would likely come to around a billion dollars.
Dukes v. Wal-Mart and What the Supreme Court Thinks About Oppression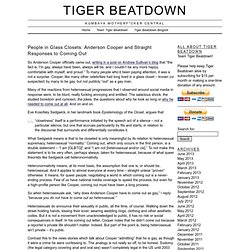 People in Glass Closets: Anderson Cooper and Straight Responses to Coming Out
So Anderson Cooper officially came out, writing in a post on Andrew Sullivan's blog that "the fact is, I'm gay, always have been, always will be, and I couldn't be any more happy, comfortable with myself, and proud."
Yesterday, two new comic books from the "New 52" relaunch of DC Comics provoked some online controversy: Catwoman and Red Hood and the Outlaws . They were controversial in particular because of the way they depicted women, notably with the aggressively fanfictiony on-panel sex between Batman and Catwoman, and Starfire's transformation into a promiscuous tabula rasa who can't even remember the names of the men she sleeps with, and seeks out emotionless sex with both of the two male main characters while they essentially high five about it. Since pointing out my issues with Starfir e yesterday, I have received numerous e-mails -- from men -- accusing me of slut-shaming.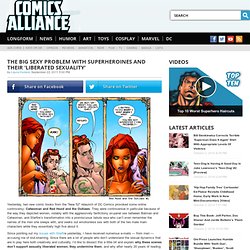 The Big Sexy Problem with Superheroines and Their 'Liberated Sexuality'
How Are Teenage Girls Supposed To Identify As Feminists With These Role Models?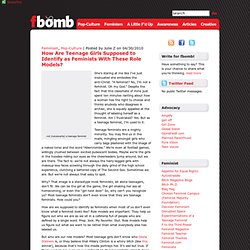 Feminism , Pop-Culture | Posted by Julie Z on 04/30/2010
The Fascinating Story of the Original Sexual Revolution | Sex & Relationships
June 13, 2012 | Like this article? Join our email list: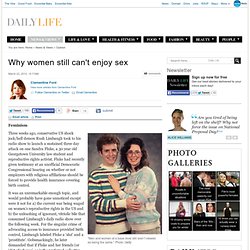 Why women still can't enjoy sex
Feminism "Men and women at a base level still aren't viewed as being the same." Photo: Getty
Birth Control Isn't Really About "Women's Health." It's About… | Marriage 3.0
This is a polemic: Access to birth control isn't really about my "health."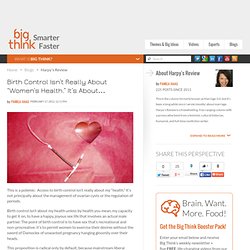 Explainer: What is a "Nice Guy®?"
What is a "Nice Guy?" Ah, the Nice Guy®.
Halla Tomasdottir: A feminine response to Iceland's financial crash
Are You A Slut Flowchart