Typos
This Week in Fonts A monumental family from Hoefler & Co, a casual sans by Type Supply, a seaworthy display from Kyle Wayne Benson, a ferry inspired face by Letters from Sweden, an extensive script family from Martina Flor, a strong grotesk by The Northern Block, a functional slab from ReType, and a bright iconset by Symbolset. Continue reading this article The Sign Painter A short film on sign painter, Mike Langley: Continue reading this article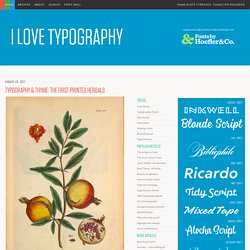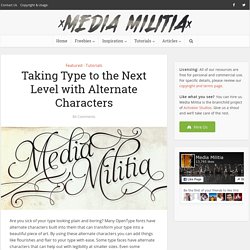 Are you sick of your type looking plain and boring? Many OpenType fonts have alternate characters built into them that can transform your type into a beautiful piece of art. By using these alternate characters you can add things like flourishes and flair to your type with ease. Some type faces have alternate characters that can help out with legibility at smaller sizes.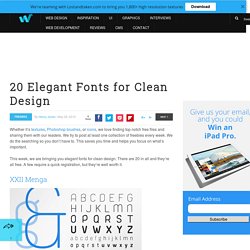 Whether it's textures, Photoshop brushes, or icons, we love finding top notch free files and sharing them with our readers. We try to post at least one collection of freebies every week. We do the searching so you don't have to.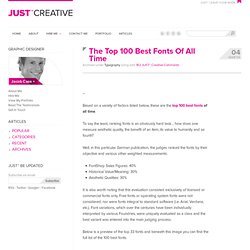 Top 100 Best, Cool, Most Popular Professional Fonts (In English) - StumbleUpon
Posted on 04 '09 Mar Posted on March 4, 2009 along with 177 JUST™ Creative Comments Based on a variety of factors listed below, these are the .