Arts News
Entertainment news and analysis on The Atlantic
A summary survey of intellectual property in the global village As the knowledge-based economy increasingly takes over our lives it is appropriate to pause and reflect on how we earn and how we pay? What most people do not realize is that the answer to both questions varies dramatically between the two great legal traditions of the West - Common Law & Equity in the Anglosphere and the European Civil Code tradition in rest of the world. Do Natural and Legal Persons enjoy the same rights? Do creators enjoy moral rights over their creations? Can the average artists/authors/creators earn a living wage or is 'the starving artist' the future of the middle class?
Arts Management Network :: The Network for Arts Administrators and Experts in the Creative Industries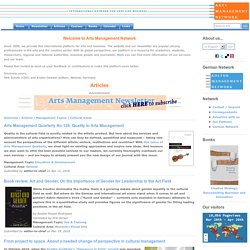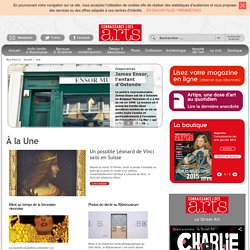 Les traits de pinceau d'Astrid de la Forest viennent battre les montagnes avec puissance ou douceur, et la pointe sèche incise ensuite les reliefs avec précision. Bruxelles célèbre Zurbarán Des peintres espagnols du Grand Siècle, Zurbarán (1598-1664) est sans doute le plus émouvant, le plus poétique. Dans l'atelier d'Édouard Dantan Artiste oublié de la Troisième République, Édouard Dantan sort de l'ombre grâce au musée des Avelines qui présente une rétrospective de son œuvre. Les bugs de l'architecture
Judith Benhamou-Huet - Blogs - Les Echos
L'actualité de l'art et du marché de l'art, petites et grandes histoires, vues par la chroniqueuse spécialisée des Echos. L'art au Japon après Fukushima A la fin de l'année à Tokyo la ville est calme, beaucoup de magasins, de restaurants et les musées sont fermés.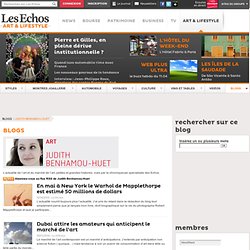 Culture
Arts Professional : the UK's leading Arts Management Magazine