Architecture
Derelicta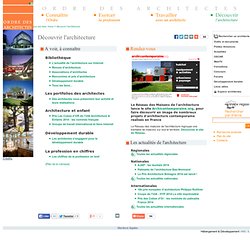 Rendez-vous Le Réseau des Maisons de l'architecture lance le site Archicontemporaine.org, pour faire découvrir en image de nombreux projets d'architecture contemporaine réalisés en France Le Réseau des maisons de l'architecture regroupe une trentaine de maisons sur tout le territoire. Découvrez le site du Réseau.
Découvrir l'architecture
Infiltration
photography urban exploration | Demolition of the Paris Metro
Urban & Industrial Archeology
Architecture aROOTS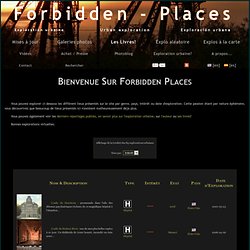 Vous pouvez explorer ci-dessous les différent lieux présentés sur le site par genre, pays, intérêt ou date d'exploration.
Base de données d'exploration urbaine