Lifestyle
London , Modern Minimal , Interior, Designer , Executive Furniture, Home Brands, Interior Design, E-commerce Sales, Interviews
Marinemine - The Mine furniture
Freecross - Startseite
El Nido Resorts is a group of spectacular eco-resorts spread across El Nido in the Philippines, a destination known for its extraordinary natural splendor and ecosystem. El Nido Resorts is currently comprised of four eco-luxury Resorts, all offering genuine, local hospitality and unique and enriching experiences amidst the beautiful natural landscape. El Nido Resorts has been globally recognized for embracing nature-based guest activities, including snorkeling, scuba-diving, kayaking, hiking, and island-hopping to visit fascinating caves, emerald lagoons, and pristine white sand beaches. Lunch barbecues and romantic dinners may be arranged on private islands. Guests can also simply relax at their Water Cottages and admire the dramatic panoramic view of the limestone cliffs.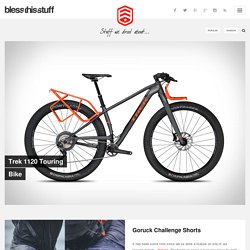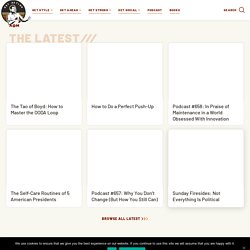 Ditch the Pavement: Trail Running 101 by A Manly Guest Contributor Editor's Note: This is a guest post from Doug Hay. Running is the most primal of sports.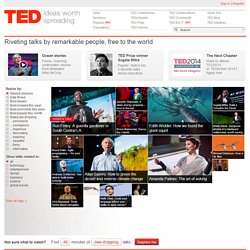 Melinda Gates and Bill Gates Why giving away our wealth has been the most satisfying thing we've done In 1993, Bill and Melinda Gates—then engaged—took a walk on a beach in Zanzibar, and made a bold decision on how they would make sure that their wealth from Microsoft went back into society. In a conversation with Chris Anderson, the couple talks about their work at the Bill & Melinda Gates Foundation, as well as about their marriage, their children, their failures and the satisfaction of giving most of their wealth away.
bobbyweber shoes // brisbane, sydney, melbourne, london
Pashley Cycles - England's longest established bicycle manufacturer