Colorado Politics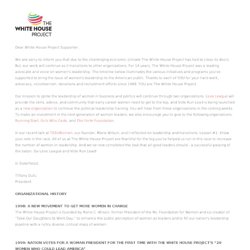 The White House Project
Dear White House Project Supporter, We are sorry to inform you that due to the challenging economic climate The White House Project has had to close its doors. But, our work will continue as it transitions to other organizations.
State of Change: Colorado Politics in the Twenty First Century now available!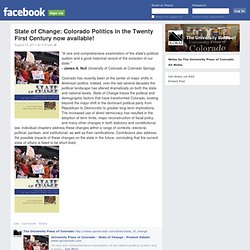 "A rare and comprehensive examination of the state's political system and a good historical record of the evolution of our state." - James A. Null University of Colorado at Colorado Springs Colorado has recently been at the center of major shifts in American politics. Indeed, over the last several decades the political landscape has altered dramatically on both the state and national levels. State of Change traces the political and demographic factors that have transformed Colorado, looking beyond the major shift in the dominant political party from Republican to Democratic to greater long-term implications.
Colorado Politics