Conneries
triche, pompe, gruge et antisèche =-
ophtalmo rigolo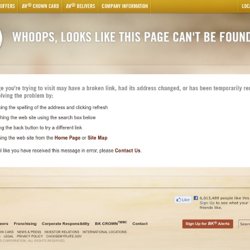 The page you're trying to visit may have a broken link, had its address changed, or has been temporarily removed. Try resolving the problem by: Checking the spelling of the address and clicking refresh Searching the web site using the search box below Clicking the back button to try a different link Browsing the web site from the Home Page or Site Map If you feel like you have received this message in error, please Contact Us .
Subservient Chicken
BloodyFingerMail.com : A Happy Email Alternative
RolandRoland
Je lis dans vos pensées : Devination et Magie
The Dirty Punk Anarchy Machine !! ::::::::::::::
106 manières de commander une pizza
..:: Le disk wahouuu ::..
Le site officiel de l'insulte Québécoise - Ciboire.com
--[ HogafflaHage ]--
PubsTV yapi ere
Faire un Portrait Robot Ce logiciel crée un portrait robot à partir des données que vous introduisez. Les résultats sont tellement édifiants que ce programme sera introduit à un niveau européen dans le cadre de la Police internationale basée sur les capacités de liaison inter communautaires d'Internet.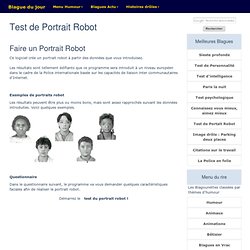 Test de Portrait Robot @ Blague du jour
Bienvenue sur le générateur de Biographies
batman.swf (Objet application/x-shockwave-flash)
s Amazing Images
Sexmap: Create Your Map of Human Sexuality