Winemaking / liquor
Build a Cheap Hydrometer. Amaretto. Taters Kahlua. I tried this recipe and it's great.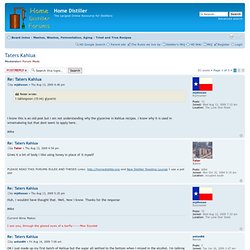 However, here's what I did (forgive the pedantry) - get the best coffee beans you can. Home Distiller • View forum - Tried and True Recipes. Winemaking Lesson 13 - Transferring to secondary fermentation. Winemaking Lesson 16 - Clarifying. How To Make Wine In Just One Week. Ok, there are tons of homemade wine recipes on the internet.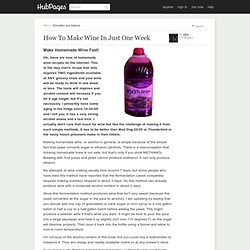 This is the lazy man's recipe that only requires TWO ingredients available at ANY grocery store and your wine will be ready to drink in one week or less. The taste will improve and alcohol content will increase if you let it age longer, but it's not necessary. I presently have some aging in the fridge since 10-29-09 and I tell you, it has a very strong alcohol aroma and a real kick.
---