WEBSITES
color From Jan 9 to Feb 12, we will explore best practices for integrating the teaching of language through drama, effective uses of drama-based techniques, and methods of assessing the language learned as a result. Animatedly sharing, discussing, questioning, implementing and evaluating our integration of teaching, we will use this Yahoo Group space as our primary base, with a few online synchronous voice chats using Yahoo Chat or other tools. This year's Drama_EVO_2012 team: Gary Carkin (lead moderator) and co-moderators Susan Hillyard, Nigel Caplan, Shin-Mei Kao, Fernanda Molla, Leslie Sapp, and Holly Dilatush "Meet" your moderators here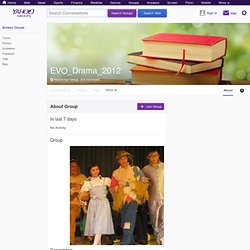 EVO_Drama_2012 : EVO_Drama_2012
Courses » MyEnglishLab
The Teachers' Site - englischlehrer.de
BEWERTUNGSBOGEN, jetzt auch f. NRW angepaßt (NEU) LITERATURLISTE f. SEK II Die EPA: Anforderungsbereiche I, II, III in der schriftl.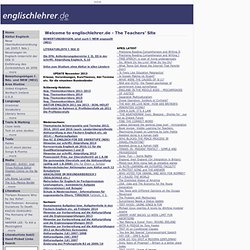 Shelly Sanchez Terrell: Projects & PD
Over 7000 educators have joined the The 30 Goals Challenge since January 2010. You have a chance to receive a free autographed copy of the new published book with new goals simply by participating in the journey. Eye on Education will be publishing book that will be available for purchase. Keep an eye out! Throughout the months of February/ March we will aim to accomplish 30 short-term goals related to education. These are short-term goals we reflect on and see how they help us aim towards long-term goals.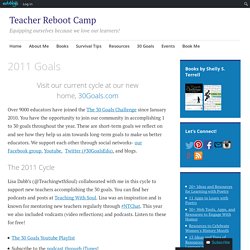 30 Goals 2011