Environment
Urban Tree Cruisers
Cycling For Fresh Water
Biking v. Driving, It's About Perception
Microsoft is Going Carbon Neutral Microsoft is instituting a companywide commitment to achieve carbon neutrality beginning in fiscal year 2013. The foundation of our new commitment is an internal carbon fee, which will place a price on carbon based on current market pricing for a portfolio of renewable energy and carbon offset projects. Learn more »
Infographic: How Green Are These Female Bloggers?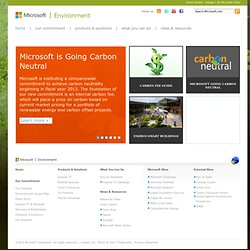 Karen Jaskolka, Group Program Manager, Microsoft Hohm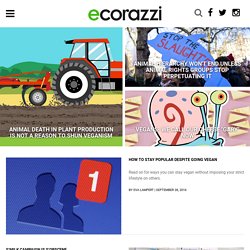 New Study Reveals Link Between Animal Protein And Diabetes A recent study by the American Diabetes Association concluded that animal protein consumption is a major risk factor for diabetes. Read More Japan's Whale Ban Opponents Feast on Whale Meat Despite the UN ruling that the Japanese government must halt its whaling program, hundreds of opponents vowed to continue the whale hunts. Read More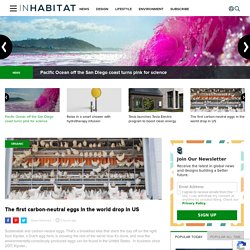 Children in school today spend less time outdoors than ever before, and face increasing rates of obesity, asthma and allergies, ADHD, and other mental and behavioral health problems. At the same time, our civilization is facing catastrophic climate change, which we as a society are totally unequipped to deal with. So how can we improve our children's health and well-being while also teaching them environmental literacy so that they are able to respond to looming ecological problems? How can classrooms be made less toxic and more environmentally friendly? How can school food be made healthier? With these topics in mind, Inhabitat is hosting a panel discussion at the upcoming NYC Green Festival to tackle the challenges faced by parents today when trying to choose the best education for their kids.
Environment - how to get involved
unnamed pearl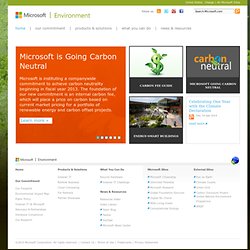 Microsoft is Going Carbon Neutral Microsoft is instituting a companywide commitment to achieve carbon neutrality beginning in fiscal year 2013. The foundation of our new commitment is an internal carbon fee, which will place a price on carbon based on current market pricing for a portfolio of renewable energy and carbon offset projects.