The Universe
Get flash to fully experience Pearltrees
The multiverse (or meta-universe ) is the hypothetical set of multiple possible universes (including the historical universe we consistently experience) that together comprise everything that exists and can exist: the entirety of space , time , matter , and energy as well as the physical laws and constants that describe them. The term was coined in 1895 by the American philosopher and psychologist William James . [ 1 ] The various universes within the multiverse are sometimes called parallel universes . The structure of the multiverse, the nature of each universe within it and the relationship between the various constituent universes, depend on the specific multiverse hypothesis considered.
"The multiverse is no longer a model, it is a consequence of our models."
About the Map This map attempts to show the entire visible Universe.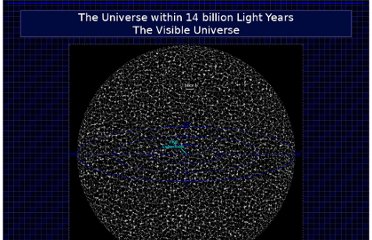 The Universe ☆ Team Curated