Second Life
3D Exploration
Science & Technology
SS Enigmatic Hop on the rocket and visit the SS Enigmatic Space Station.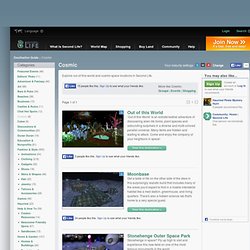 Cosmic
Breeder's Choice Breeder's Choice provides Second Life users with high-quality horse avatars with realistic movement. Horse avatars can be ridden by other avatars in show jumping, pole weaving and barrel racing competitions held all over SL, or just enjoy the thrill of a good ride.
Virtual Pets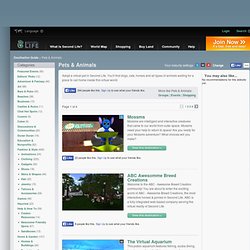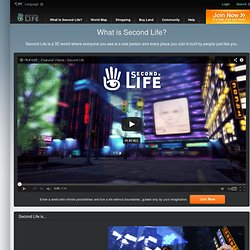 Exploring and Discovery
What is Second Life?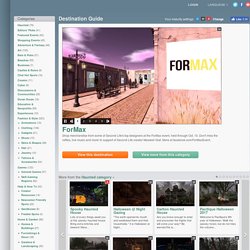 Come to the 5th annual SL Buddy Walk, running March 17th to the 31st! See some of the best SL designers and shop for a cause, with proceeds going to NDSS (National Down Syndrome Society).