Second Life
2014 Easter Town Welcome to the 4th annual 2014 Easter Town. You can do everything from race marshmallow peeps, drive carrot cars, dance the bunny hop, ride egg boats, hunt for Easter eggs, enjoy hot air balloon tours and even take pictures with the Easter Bunny. There is also an egg decorating contest with L$6,500 in prize money.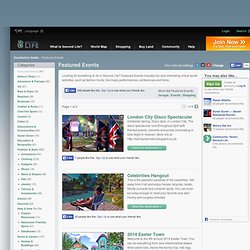 3D Exploration
Science & Technology
Cosmic
Breeder's Choice Breeder's Choice provides Second Life users with high-quality horse avatars with realistic movement. Horse avatars can be ridden by other avatars in show jumping, pole weaving and barrel racing competitions held all over SL, or just enjoy the thrill of a good ride.
Virtual Pets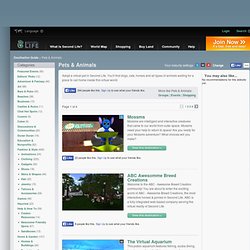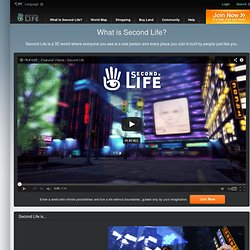 Exploring and Discovery Travel with friends to thousands of beautiful and exciting places — all created by the Second Life community. Join Now Filled with Friends
What is Second Life?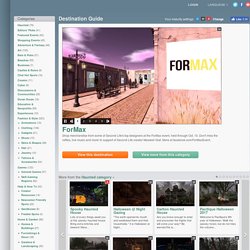 Metropolis City has a certain futuristic charm. Visit each of the four distinctly elemental areas, clubs, lounges, dance floors, towering neon skyscrapers and more. There's obviously been quite a bit of thought placed in this intricate location, not to mention live DJ's from across the globe, fight nights and other grand events. Fire, wind, water, earth, see how they all combine in the sprawling sci-fi Metropolis. The future awaits! View this destinationView more from this category