Data & Information Privacy
Proxy server
Communication between two computers (shown in grey) connected through a third computer (shown in red) acting as a proxy.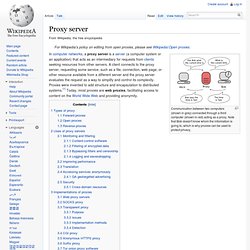 What has long been an EFF issue is once again making headlines.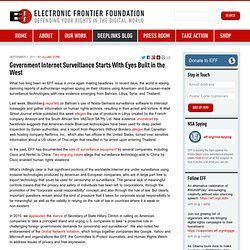 Government Internet Surveillance Starts With Eyes Built in the West
Mrs. Kroes: Will You Let Them Control the Net?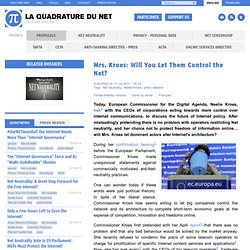 Today, European Commissioner for the Digital Agenda, Neelie Kroes, met1 with the CEOs of corporations acting towards more control over internet communications, to discuss the future of Internet policy. After misleadingly pretending there is no problem with operators restricting Net neutrality, and her choice not to protect freedom of information online… will Mrs.
Online, in the workplace and in your health life, you cannot avoid privacy concerns. Identity theft, stolen credit cards, workplace surveillance, online medical records and other issues all touch on your rights as an individual to maintain privacy. The following list contains Web sites, articles and tools that you can use to learn about your rights as a U.S. citizen to your privacy, and how you can maintain that privacy through certain measures and with help from advocacy organizations.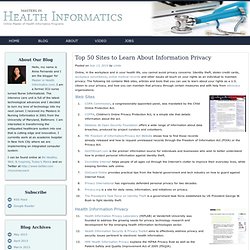 Information Privacy
Identity Theft Resource Center | A Nonprofit Organization
Global Network Initiative human rights your browser, your way... in your pocket™ Mozilla Firefox®, Portable Edition is the popular Mozilla Firefox web browser bundled with a PortableApps.com Launcher as a portable app, so you can take your bookmarks, extensions and saved passwords with you.
OpenPGP encrypt standard
Ok passed that info on via social networks-Thanks. by electronics Jul 6
Using the GNU Privacy Guard
GNU Privacy Guard (GnuPG or GPG) is a GPL Licensed alternative to the PGP suite of cryptographic software. GnuPG is compliant with RFC 4880, which is the current IETF standards track specification of OpenPGP.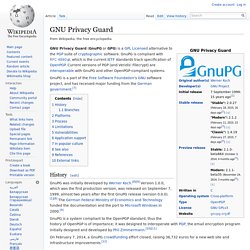 GNU Privacy Guard