Master Urban Planning
Architecture, Urban Space, City Research, Town Planning, Urban Development  - Goethe-Institut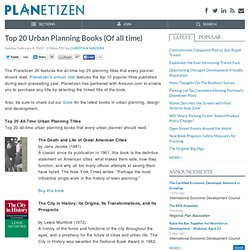 Top 20 Urban Planning Books (Of all time) | Planetizen: The Urban Planning, Design, and Development Network
The Planetizen 20 features the all-time top 20 planning titles that every planner should read. Planetizen's annual lists features the top 10 popular titles published during each preceeding year. Planetizen has partnered with Amazon.com to enable you to purchase any title by selecting the linked title of the book. Also, be sure to check out our Store for the latest books in urban planning, design and development.
What Admissions Officers Really Want
Wouldn't it be great to know exactly what admissions officers were thinking? Well, we decided to speak to some to find out exactly what it is that they're looking for.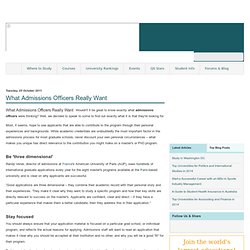 The Future of The City
LIVING LABS GLOBAL AWARD 2012