Languages
Everyone speaks English, right?
Why learn languages? 10 good reasons to learn a foreign language!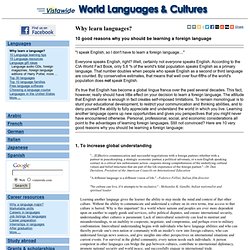 Note : These guidelines should be rigorously followed, even if you are taking a language course. 1) Spend the time! By far the most important factor is how much time you are immersed in the language.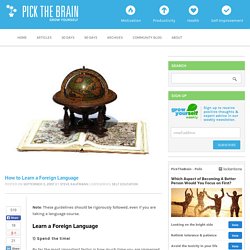 How to Learn a Foreign Language
Why should I learn a language?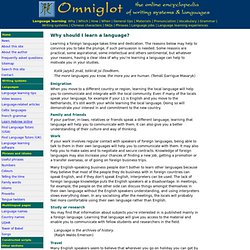 Learning a foreign language takes time and dedication.