Interesante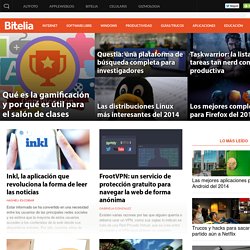 5 adictivos juegos para el navegador especiales para procrastinadores En este mundo de smartphones, tablets y redes sociales, la mayoría de los juegos sencillos y casuales más populares son para este tipo de plataformas y tienen siempre alguna característica que los hace "sociales", teniendo que rogar por más vidas a tus amigos si no quieres pagar para continuar. Un perfecto ejemplo de esto es Candy Crush, el cual se volvió muy conocido y todavía genera mucho dinero, o Flappy Bird, que después de eliminarse de los mercados de aplicaciones de Apple y Android, generó una enorme cantidad de imitaciones para llenar el vacío. Pero, ¿qué pasa cuando quieres jugar en...
Alguien no quiere que veas esto
link: http://www.youtube.com/watch?v=ykfp1WvVqAY 2do: LA HISTORIA DEL AGUA EMBOTELLADA link: http://www.youtube.com/watch?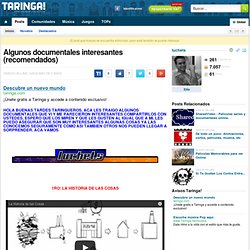 Home | National Geographic Channel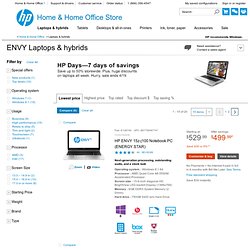 * Prices, specifications, availability and terms of offers may change without notice. Quantity limits may apply to orders, including orders for discounted and promotional items. Despite our best efforts, a small number of items may contain pricing, typography, or photography errors.
ENVY Laptops & Netbook PCs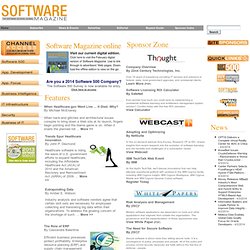 Company OverviewBy 22nd Century Technologies, Inc. Over 16 years of experience providing IT services and solutions to federal, state, local government agencies, and commercial clients. Learn More (PDF) Software Licensing ROI Calculator By SafeNet Ever wonder how much you could save by implementing a commercial software licensing and entitlement management system solution? Confirm today with this free ROI calculator.
Home - Software Magazine
Blog Catalog Search Sponsored by VIB Members Where Bloggers Unite! Go Plus VIB Blogs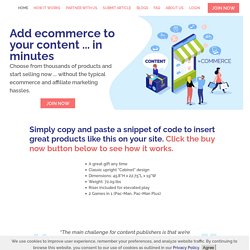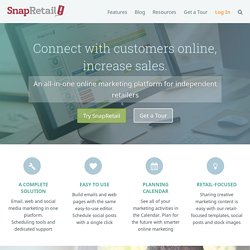 The only emarketing system created for local retailers. With your busy schedule managing your store, it's difficult to find time to promote your store online! SnapRetail is the fast and easy solution you've been looking for. SnapRetail helps local retailers gain a marketing and sales edge and drive traffic to their store. Our affordable web-based system lets retailers buy wholesale merchandise, promote through email, Facebook and Twitter, and sell via daily offers.
Wholesale MarketPlace, TrafficBuilder and Retailer Resources
Welcome to YouTube! The location filter shows you popular videos from the selected country or region on lists like Most Viewed and in search results.To change your location filter, please use the links in the footer at the bottom of the page. Click "OK" to accept this setting, or click "Cancel" to set your location filter to "Worldwide". The location filter shows you popular videos from the selected country or region on lists like Most Viewed and in search results.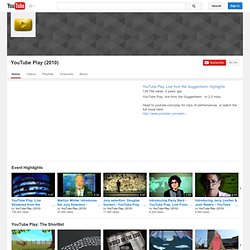 Home : Nature Materials
Philosophical Transactions of the Royal Society A: Mathematical, Physical and Engineering Sciences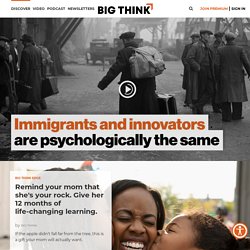 Today's Big Idea We are continually reminded wherever we turn (and by Big Think, perhaps, most frequently of all) of the fact that in technologically advanced nations the pace of life is accelerating. …Economic constraints have put pressure on businesses (and therefore their employees) to do more with less, and in less time. Simultaneously, tech companies are locked in a kind of arms race to make everyday living ever more automated and efficient, thereby enabling us to demand still greater productivity of ourselves. Yet one of the most significant contributions cognitive psychology has made in recent decades to our understanding of the mind is the idea that the mind uses two parallel systems of thinking: System 1 - the fast, intuitive, gut decision making engine, and System 2, its slower, more deliberate sibling. Daniel Kahneman and Amos Tversky are the pioneers in this work, and their studies reveal that in most cases, system 2 makes much better decisions.
The RadiumOne Enterprise Platform is a SaaS (Software-as-a-Service) that offers advertisers the technology and service to run programmatic buying initiatives across every digital channel. The platform delivers the transparency, control, performance and insights marketers, publishers and rights holders need. No arbitrage, no heavy fee loads, just effective, efficient and state-of-the art solutions. We offer: Self-serve| Managed| Publishers & Rights Holders RadiumOne's Enterprise Platform options:
Super-lightweight setup Targets .NET Framework 4.x FREE (with no expiry) Version: 4.48.01 Prerequisites | License | FAQ More download options