Development
otros, plataformas, tools, etc
Portal de cliente - Re-invent Technologies LLC
A few years back I started dallying with test-driven development, but I never fully committed to the practice. This wasn't because I didn't believe in the value of TDD; it was more a matter of not completely understanding how to incorporate "test first" into my everyday development.
http://johnnycoder.com/blog/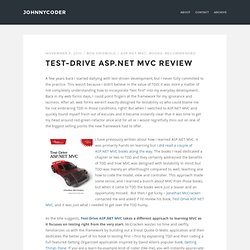 ADO.NET Data Providers A Powerful New Way to Connect Your .NET Applications to ... Easily build applications that connect to Google, QuickBooks, Salesforce.com, and more in minutes using standard Visual Studio wizards.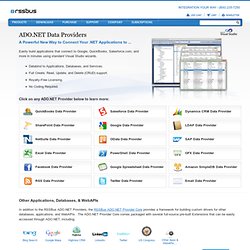 ADO.NET Data Providers
Outercurve Foundation Overview