Reading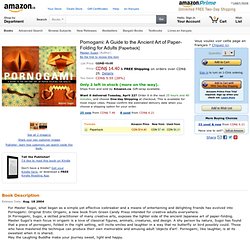 Pornogami: A Guide to the Ancient Art Of Paper-Folding for Adults: Amazon.ca: Master Sugoi
For Master Sugoi, what began as a simple yet effective icebreaker and a means of entertaining and delighting friends has evolved into Pornogami: Original Erotic Origami, a new book from Green Candy Press intended for creative adults everywhere.In Pornogami, Sugoi, a skilled practitioner of many creative arts, exposes the lighter side of the ancient Japanese art of paper-folding.Master Sugoi's main focus in origami is a love of classical figures, animals, creatures, and design. A shy person by nature, Sugoi has found that a piece of pornogami, folded in the right setting, will incite smiles and laughter in a way that no butterfly or bird possibly could. Those who have mastered the technique can produce their own memorable and amusing adult 'objects d'art'.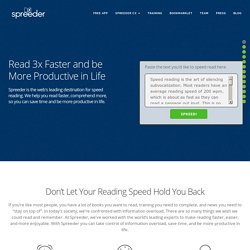 Spreeder is a free service provided by 7-Speed-ReadingTM. If you like this site, please have a look at our powerful 7 Speed Reading Software. Spreeder.com is a free online speed reading software designed to improve your reading speed and comprehension. Spreeding 1 word @ 300 wpm Paste the text you'd like to speed read here:
Chapter One A SQUAT grey building of only thirty-four stories. Over the main entrance the words, CENTRAL LONDON HATCHERY AND CONDITIONING CENTRE, and, in a shield, the World State's motto, COMMUNITY, IDENTITY, STABILITY. The enormous room on the ground floor faced towards the north. Cold for all the summer beyond the panes, for all the tropical heat of the room itself, a harsh thin light glared through the windows, hungrily seeking some draped lay figure, some pallid shape of academic goose-flesh, but finding only the glass and nickel and bleakly shining porcelain of a laboratory.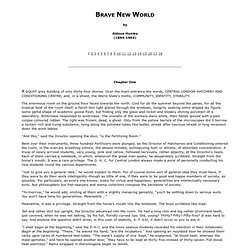 The Hardest Part by Jeremy R Frenette
Scorpio Tales