Quotes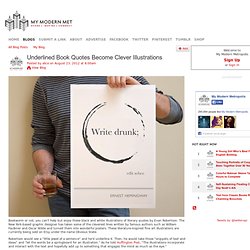 Bookworm or not, you can't help but enjoy these black and white illustrations of literary quotes by Evan Robertson. The New York-based graphic designer has taken some of the cleverest lines written by famous authors such as William Faulkner and Oscar Wilde and turned them into wonderful posters.
625560_10151999076800603_1921740157_n.jpg (191×328)
215516_10151999076655603_942942671_n.jpg (300×300)
283682_10151999076505603_1199239945_n.jpg (273×185)
531230_10151962853705603_2112344351_n.jpg (477×750)
554286_10151494473035603_1593900612_n.jpg (400×579)
295269_10151494472880603_1959010281_n.jpg (357×500)
581988_10151494472725603_940208264_n.jpg (251×320)
423740_10151379606300603_1080587_n.jpg (500×378)
400973_10151148721005603_1995015141_n.jpg (320×213)
ears.jpg (444×667)
fourth.jpg (621×430)
S.O.L.jpg (427×585)
uspspc.jpg (623×541)
completely.jpg (574×427)
blue.jpg (701×481)
femed.jpg (610×414)
college2.jpg (667×446)
college1.jpg (646×434)
jailtime.jpg (699×466)
Human-Puzzle.jpg (480×670)
boxers.jpg (282×400)
1302830318365_f.jpg (400×253)
Artist Lee Jung sends all kinds of tangible messages with these neon text-based installations. The South Korea-based photographer creates the messages and then photographs them. In doing so, the artist makes a comment on modern day culture, and our tendencies to communicate via less intimate means like the Internet, text messaging, and Facebook.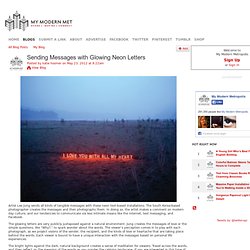 Sending Messages with Glowing Neon Letters
Friendzone..-.jpg (500×364)
grow.jpg (400×278)
okay.jpg (268×400)
goodperson.jpg (400×280)
2012-05-09-polarbear.jpg (700×978)
goodadviceaboutsimplifying.jpg (500×773)
inhuman.jpg (400×296)
welldone.jpg (400×369)
yse.mylightingeffectshhh.jpg (400×287)
glam.jpg (400×251)
540469_257694454328923_100002651121661_490658_619130610_n.jpg (500×313)
loveisnotenough.jpg (400×270)
Have You Ever
_lzago7RmJy1qcanv3o1_400.jpg (375×391)
onback.imonly17andivebeento7countries.jpg (311×400)
hell.jpg (400×271)
sentencewithoutspaces.jpg (450×360)
bwx3bf1j6-248000-320-183.jpg (320×183)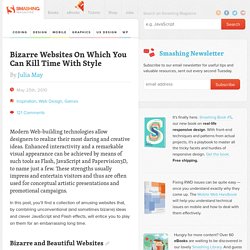 Modern Web-building technologies allow designers to realize their most daring and creative ideas. Enhanced interactivity and a remarkable visual appearance can be achieved by means of such tools as Flash, JavaScript and Papervision3D, to name just a few. These strengths usually impress and entertain visitors and thus are often used for conceptual artistic presentations and promotional campaigns.
Words To Live By: It's A Virtue | Mom Spark™ - A Blog for Moms
BestQuote.jpg (500×337)
Dealing-With-My-Imperfection.png (584×351)
Always1.jpg (500×380)
Saturday Morning Breakfast Cereal
The cascade braid recently exploded as the new "trend braid" of the season. The waterfall effect looks cool and complex, but it's easier to style than you think.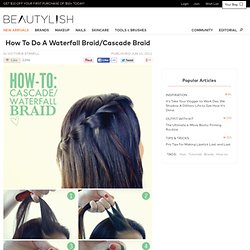 InLifePeople.jpg (500×299)
Ursula K. LeGuin quotes
Over-Thinking....jpg (500×341)
Best Quotes and Pieces of Advice
_lz03v6yiJB1qlccb8o1_500.jpg (500×105)
WhatYouDoToday.png (500×303)
hard_work.jpg (750×300)
_lz03tmMBVv1qlccb8o1_500.jpg (500×138)
_lzb7ztS2YD1r8hgzmo1_500.jpg (486×500)
Justsomestreetart.jpg (480×580)
yellow2.jpg (615×475)
Secrets-Which-Ones-Are-In-You.jpg (500×279)
526