Toys & Gifts
aMt9Q.jpg (760×761)
Emergency!: True Stories From The Nation's ERs (9780312962654): Mark Brown, Marc Brown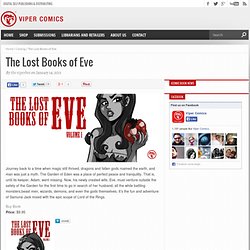 Journey back to a time when magic still thrived, dragons and fallen gods roamed the earth, and man was just a myth. The Garden of Eden was a place of perfect peace and tranquility. That is, until its keeper, Adam, went missing. Now, his newly created wife, Eve, must venture outside the safety of the Garden for the first time to go in search of her husband, all the while battling monsters,beast men, wizards, demons, and even the gods themselves. It's the fun and adventure of Samurai Jack mixed with the epic scope of Lord of the Rings.
The Lost Books of Eve « Viper Comics
You Say Good-Bye, And I Say Hello Give guests a laugh with this good-humored, mind-boggling doormat that reads differently depending on whether you are walking in or out of the house. Carefully designed letters read "Come In" from one angle and "Go Away" when flipped.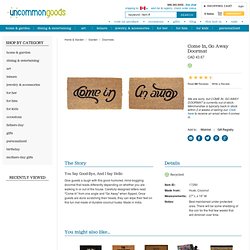 OpzqA.jpg (578×778)
9JIt9.jpg (2591×1935)
Caffeine & Edibles :: Caffeinated Drinks