Open Course
Table of Contents. Dissemination of IT for the Promotion of Materials Science (DoITPoMS) School of Engineering - Stanford Engineering Everywhere. SEE programming includes one of Stanford's most popular engineering sequences: the three-course Introduction to Computer Science taken by the majority of Stanford undergraduates, and seven more advanced courses in artificial intelligence and electrical engineering.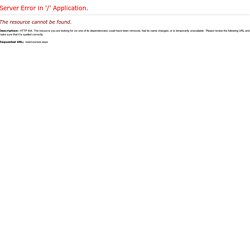 Introduction to Computer Science Artificial Intelligence Linear Systems and Optimization. Top 10 Universities With Free Courses Online. #1 UC Berkeley Ranked as the #1 public school in the United States, Berkeley offers podcasts and webcasts of amazing professors lecturing.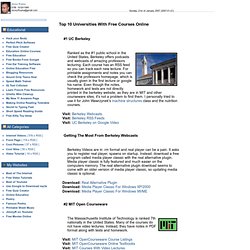 Each course has an RSS feed so you can track each new lecture. MIT.
---