EStore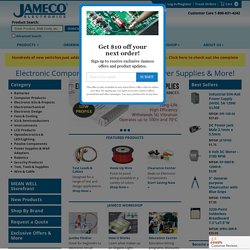 The Jameco Difference Jameco has been in business for over 35 years and carries over 50,000 semiconductors, passives, interconnects, electromechanical, power supplies, LEDs and other popular electronic components. Learn More About Jameco »
Champion Tape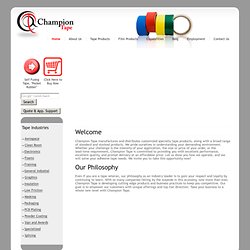 Welcome Champion Tape manufactures and distributes customized specialty tape products, along with a broad range of standard and stocked products. We pride ourselves in understanding your demanding environment. Whether your challenge is the intensity of your application, the size or price of your order, or the lead-time requirement, Champion Tape is committed to providing you with excellent performance, excellent quality, and prompt delivery at an affordable price.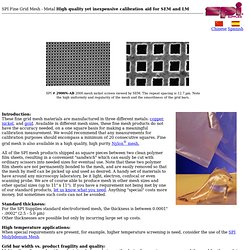 SPI Fine Grid Mesh - Electroformed - SPI Supplies
SPI Fine Grid Mesh - Metal High quality yet inexpensive calibration aid for SEM and LM Introduction: These fine grid mesh materials are manufactured in three different metals: copper, nickel, and gold.
cr2325