Compound
Glycerol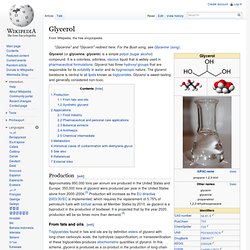 Glycerol (or glycerine , glycerin ) is a simple polyol compound.
sodium peroxide
Sodium peroxide (Na2O2) - Chembase - Chemical Compounds Database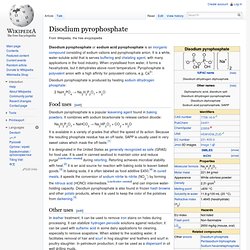 Disodium pyrophosphate or sodium acid pyrophosphate is a buffering and chelating agent , with many food and industrial uses.
Disodium pyrophosphate
Sodium pyrophosphate decahydrate|13472-36-1
Sodium Pyrophosphate, Decahydrate, Crystal, Reagent, ACS * 13472-36-1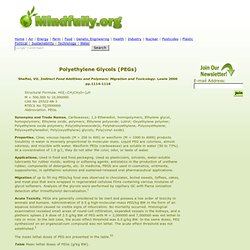 Sheftel, VO. Indirect Food Additives and Polymers: Migration and Toxicology . Lewis 2000 pp.1114-1116 Structural Formula. HO[~CH 2 CH 2 O~] n H M = 500,000 to 10,000000 CAS No 25322-68-3 RTECS No TQ3500000 Abbreviation . PEGs.
Polyethylene Glycols (PEGs)