Boutiques
Decal paper and Masking Tape | Antenocitis Workshop. TOUPIES SWAROVSKI 4 mm CARIBBEAN BLUE OPAL AB x20 eBay Boutiques | LA CAVERNE D'ALIBORON. Perles Acrylique, Décembre eBay Boutiques | strass 1.5x1.5. Warzone + Chronopia Mutant Chronicles Battle Games + Expansions + Figures. Tree Armatures - Woodland Scenics - Model Layouts, Scenery, Buildings and Figures. Woodland Scenics is committed to a business practice, which supports the economy of our local community.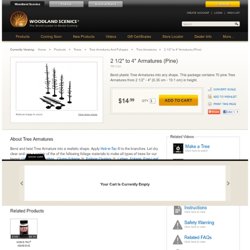 We manufacture the vast majority of our products at our Linn Creek, Missouri manufacturing plant, which also houses our product development, package and creative design, marketing, sales and customer service operations. Many of the products or parts of the products we manufacture overseas, come back home for packaging and shipping by Woodland Scenics employees. When you purchase Woodland Scenics Quality Brands, you support American manufacturing working in balance with a global economy to support American jobs. Dice - The Dice Shop | Roleplaying Dice | Wargaming Dice | Specialist Dice | Modelling Supplies | Games Accessories | Dice.
The Dragon Forge Store-Gaming Bases. "I'd just like to tell you that the Dragon Forge bases are amazing.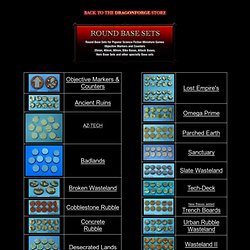 I have sampled bases from just about every company that sells them, including overseas vendors. These are the best bases bar none. Boutique. Une petite "boutique", histoire de rappeler ce que je propose en sculpture, me contacter par mail (en page d'accueil à droite) pour les tarifs de peinture.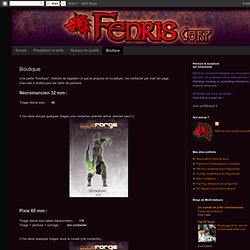 Nécromancien 32 mm : Tirage résine seul : 6€ Il me reste encore quelques tirages (me contacter, premier arrivé, premier servi !). Pixie 65 mm : Tirage résine seul (ailes translucides) : 17€ Tirage + peinture + soclage : me contacter. FenrisCorp, Peinture & Sculpture de figurines. 2 1/4-4"CONIFR GRN TREES 42/KT - Antenocitis Workshop. Store / By Company / C / Cubicle 7 Entertainment / Gamescapes. Magic the Gathering Cards, Singles, Miniatures & Board Games at CoolStuffInc.com.
Soda Pop Miniatures.
---