Favorites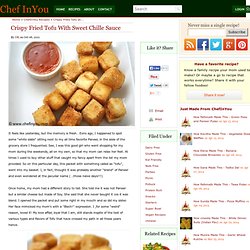 It feels like yesterday, but the memory is fresh. Eons ago, I happened to spot some "white slabs" sitting next to my all time favorite Paneer, in the aisle of the grocery store I frequented. See, I was this good girl who went shopping for my mom during the weekends, all on my own, so that my mom can relax her feet. At times I used to buy other stuff that caught my fancy apart from the list my mom provided.
The $10 Meal: Linguine with Italian Braised Escarole | Food & Health
The Italians have easy, inexpensive cooking down to a science, and pasta is only one part of the simple equation. Cheap and healthy vegetables also factor in: Consider cabbage, escarole and radicchio. These traditional Italian cooking mainstays, often overlooked in American cooking, aren't just good for you—they're also easy on the wallet and tremendously flavorful when prepared right. For these heftier-than-spinach vegetables, which just require an Italian-inspired braise, the best preparation is to cook them slowly in water, olive oil and wine. For example, while slightly bitter at first, low-calorie, high-fiber, vitamin-packed escarole will transform into a luscious topping for an everyday pasta such as linguine when slowly cooked with several glugs of olive oil and sautéed garlic. Add good-quality, grated Parmesan, and your rustic meal is finished.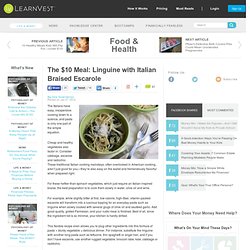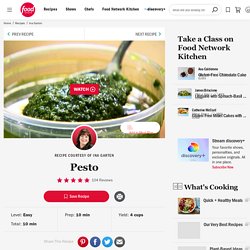 Ingredients 1/4 cup walnuts 1/4 cup pignolis (pine nuts) 3 tablespoons chopped garlic (9 cloves) 5 cups fresh basil leaves, packed 1 teaspoon kosher salt 1 teaspoon freshly ground black pepper 1 1/2 cups good olive oil 1 cup freshly grated Parmesan Directions Place the walnuts, pignolis, and garlic in the bowl of a food processor fitted with a steel blade.
Pesto Recipe : Ina Garten
Kung Pao Sliders Vegan) Recipe - Food.com - 451134
Teriyaki Sauce
Dry frying is a great way to prepare tofu – it removes the moisture from the tofu, enabling it to soak up the flavors of a marinade or sauce. The two main tricks to dry frying tofu are to make sure the tofu is well drained (also called pressing tofu) and to use a non-stick pan. Here are easy instructions showing how to dry fry tofu.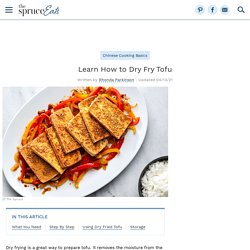 How to Dry Fry Tofu
Roasted Garlic Lemon Broccoli Recipe
Grilled Tofu with Asiago and Walnut Pesto Recipe : Giada De Laurentiis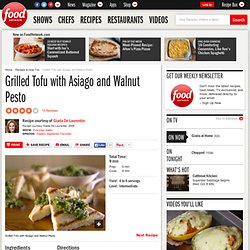 Ingredients Pesto: 1/2 cup grated Asiago cheese 1/2 cup chopped fresh flat-leaf parsley 1/4 cup chopped walnuts 1 tablespoon (about 5 leaves), chopped fresh sage 1 garlic clove , roughly chopped 5 tablespoons grapeseed oil 1/4 teaspoon kosher salt 1/4 teaspoon freshly ground black pepper Tofu: 14 ounces firm tofu, drained and patted dry with paper towels 3 tablespoons extra-virgin olive oil Salt and freshly ground black pepper Directions
Basic Stir Fry Sauce Recipe - Food.com - 37310
Black Pepper and Lime Oven Fries Recipe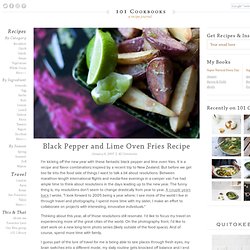 I'm kicking off the new year with these fantastic black pepper and lime oven fries. It is a recipe and flavor combination) inspired by a recent trip to New Zealand. But before we get too far into the food side of things I want to talk a bit about resolutions.
Zucchini Latkes (Vegan, Gluten-Free, Soy-Free)
A light latke that really works…straight from Chef Eric Tucker. Tucker is known for his beautifully designed cookbook, " The Artful Vegan " and his work at Millennium, a high end vegan restaurant in San Francisco. Serves: 10 latkes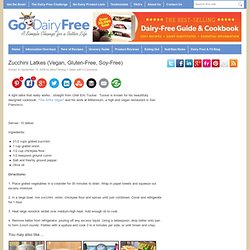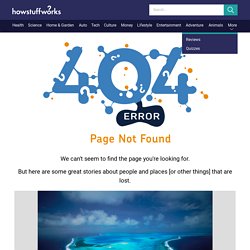 YIELD Serves 4. More and more people are turning to vegetarian and vegan diets to give our plant a break from the pressures of raising animals. The numbers are pretty convincing. A study by the World Watch Institute found that 87 percent of all agricultural land in the U.S. is used to raise animals for food. And twenty times more land is used to feed a meat-eater than to feed a pure vegetarian. World renowned chefs like Akasha Richmond and Ann Gentry are showing eco-foodies that vegetarian and vegan fare can often be as appealing and gourmet as expensive cuts of meat.
Seitan Lettuce Wraps
Ingredients 1 pound fusilli pasta 3 tablespoons olive oil 2 cloves garlic , minced 3 cups cherry tomatoes , quartered (about 1 1/2 pints) 1 teaspoon salt 1/2 teaspoon freshly ground black pepper 1/2 cup packed fresh basil leaves, torn 8 ounces fresh mozzarella, diced (about 1 1/4 cups) Directions Bring a large pot of salted water to a boil over high heat. Add the pasta and cook until tender but still firm to the bite, stirring occasionally, about 8 to 10 minutes. Drain pasta into a large bowl and reserve 1/2 cup of the cooking liquid.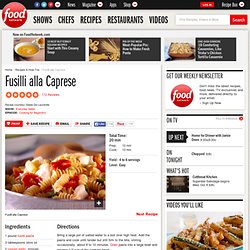 Fusilli alla Caprese Recipe :
Cold Noodles With Sesame Sauce, Chicken and Cucumbers
It doesn't surprise me how often people order cold noodles with sesame sauce at Chinese restaurants. What is surprising, though, is how few people make the dish at home. It's incredibly easy to prepare, with common ingredients, and you can serve it as a main course or appetizer.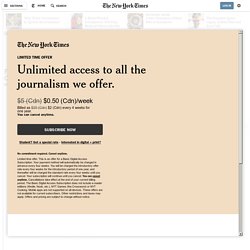 Pasta With Cauliflower
This dish may sound mundane, but it has a lot going for it: the texture is rich and intriguing, soft little bits of garlic and cauliflower get tangled in the pasta, and a somewhat unusual cooking technique deepens and intensifies the flavors. When I'm desperate to get something quick, healthy and satisfying on the table, this is a dish I turn to. Summary There are many possible variations. For the cauliflower, you can substitute broccoli, rape or even kale or collards. When you're simmering the garlic, you can add anchovies, capers, pine nuts or dried red pepper flakes -- some or all of them.
Parboil potatoes, crisp them in a pan, and you've got a restaurant-worthy dish that's quick enough to make on a weeknight. Summary You can cook cubed potatoes in oil without parboiling, but keep the heat low and allow plenty of time. In any case, the best potatoes for this dish are waxy, low-starch, "new" potatoes. Ingredients
Pan-Crisped Potatoes