Literatura
As Paixões Humanas - Nicolau Gogol
Quote of the Day for February 25, 2012
How to Write a Character Sketch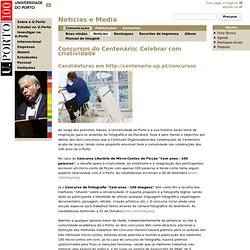 Ao longo dos próximos meses, a Universidade do Porto e a sua história serão tema de inspiração para os amantes da fotografia e da literatura. Esse é pelo menos o objectivo por detrás dos dois concursos que a Comissão Organizadora das Celebrações do Centenário acaba de lançar, tendo como propósito envolver toda a comunidade nas celebrações dos 100 anos da U.Porto. No caso do Concurso Literário de Micro-Contos de Ficção "Cem anos - 100 palavras", o desafio apela à criatividade, ao sintetismo e à imaginação dos participantes: escrever um micro-conto de ficção com apenas 100 palavras e tendo como tema algum aspecto relacionado com a U.Porto. As candidaturas encerram a 30 de Setembro (mais informações). Já o Concurso de Fotografia "Cem anos - 100 imagens" tem como fim a recolha dos melhores "olhares" sobre a Universidade.
Concursos do Centenário: Celebrar com criatividade
Prémios Literários a Concurso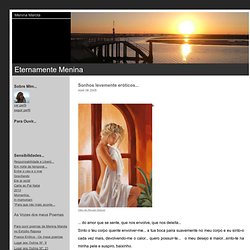 Sonhos levemente eróticos... - Eternamente Menina
Óleo de Renate Holzner ... do amor que se sente, que nos envolve, que nos deleita... Sinto o teu corpo quente envolver-me... a tua boca paira suavemente no meu corpo e eu sinto-o cada vez mais, devolvendo-me o calor... quero possuir-te... o meu desejo é maior...sinto-te na minha pele e suspiro, baixinho. Exalo o teu cheiro, sinto o sabor da tua pele. Suavemente perpasso a ponta dos meus dedos pelo teu corpo e sinto a convulsão... Envolves-me ansiosamente, e eu, louca por te possuir, arrasto-te ardendo de desejo.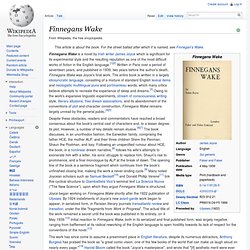 Despite these obstacles, readers and commentators have reached a broad consensus about the book's central cast of characters and, to a lesser degree, its plot. However, a number of key details remain elusive.[7][8] The book treats, in an unorthodox fashion, the Earwicker family, composed of the father HCE, the mother ALP, and their three children Shem the Penman, Shaun the Postman, and Issy. Following an unspecified rumour about HCE, the book, in a nonlinear dream narrative,[9] follows his wife's attempts to exonerate him with a letter, his sons' struggle to replace him, Shaun's rise to prominence, and a final monologue by ALP at the break of dawn.
Ortografia do olhar
Na folha branca rolam como pedras as palavras do poeta: lisas, nuas, brancas de tanta luz. É possível articular seus versos, encontrar na dança das sílabas