Timecult and Useful tips
I am Susan Kistler , AEA's Executive Director and aea365's regular Saturday contributor.
A Tip-a-Day by and for Evaluators - AEA365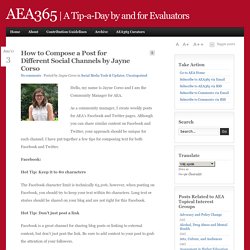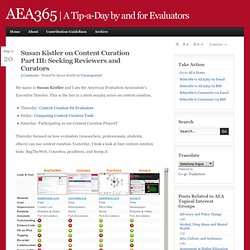 aea365 Content Curation
My name is Susan Kistler and I am the American Evaluation Association's Executive Director.
RescueTime Lite
aea365 RescueTime
My name is John Paul Manning and I'm an independent data analyst, which means I spend a lot of time working on my computer and it also means that I'm always struggling with fair billing. I'm contributing a favorite tool to shortcuts week because for me it has been a faster, easier, way to do project time tracking (and to stay on task).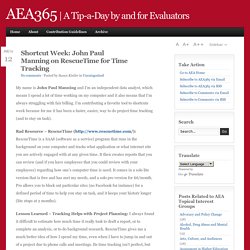 TimeCult
Inspiration Lab