SocialMedia
Referring Domains Report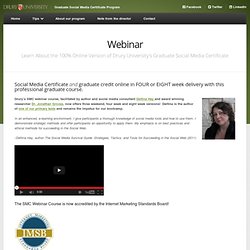 Social Media Certificate and graduate credit online in FOUR or EIGHT week delivery with this professional graduate course.
Drury University Online Social Media Certificate | Social Media Certificate
by Oliver Reichenstein Promising to make you look wired and magically promote your content in social networks, the Like, Retweet, and +1 buttons occupy a good spot on pretty much every page of the World Wide Web. Because of this, almost every major site and world brand is providing free advertising for Twitter and Facebook.
Sweep the Sleaze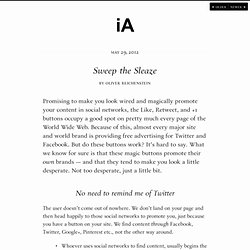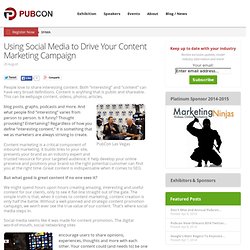 People love to share interesting content.
Using Social Media to Drive Your Content Marketing Campaign
TOPSY PRO Analytics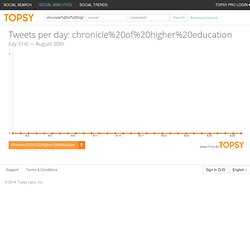 Analytics » Social analytics
Assessing the ROI on Your Social Media Efforts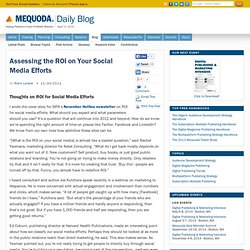 By Ronn Levine • 11/30/2011
paper0778-burke.pdf (application/pdf Object)
HOW TO: Add Social Sharing Buttons to Your Website
This is a simple plugin to allow you to toggle an element between position: absolute and position: fixed based on the window scroll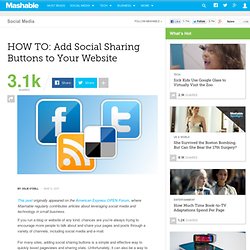 Social-The-Next-Search.pdf (application/pdf Object)
Social Plugins | Gigya
Do social sharing icons make users more likely to share online content
You've started a Facebook page for your publication.
A social media wish list for news publishers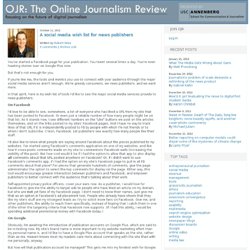 Top 5 Boston Schools With The Best Social Media Presence | Bostinnovation: Boston Start-ups, Innovation and News Blog
Public Relations Matters
Digital Era Leadership: The Role of Business Schools - Social Media in Organizations (SMinOrgs) Community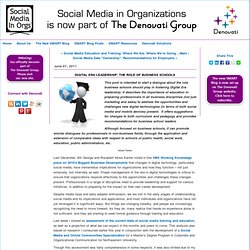 This post is intended to start a dialogue about the role business schools should play in fostering Digital Era leadership. It describes the importance of education in preparing professionals in all business disciplines (not just marketing and sales) to address the opportunities and challenges new digital technologies (in terms of both social media and mobile devices) present.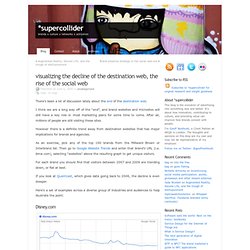 There's been a lot of discussion lately about the end of the destination web .
visualizing the decline of the destination web, the rise of the social web » *supercollider
Navigating News Online
The End of the Destination Web and the Revival of the Information Economy Brian Solis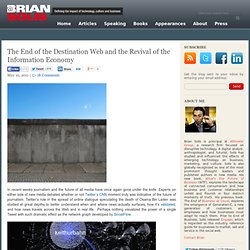 In recent weeks journalism and the future of all media have once again gone under the knife.
Twitter Chat Schedule
Pour activer la fonctionnalité de lecture d'écran, appuyez sur ALT+MAJ+ACCENT GRAVE.
SurveyGizmo now integrates with Facebook!
Facebook Application | SurveyGizmo - Online Survey Software : An Online Survey Tool for Creating Surveys, Polls, Forms and Quizes