DIY Stuffs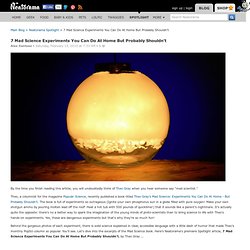 By the time you finish reading this article, you will undoubtedly think of Theo Gray when you hear someone say "mad scientist." Theo, a columnist for the magazine Popular Science , recently published a book titled Theo Gray's Mad Science: Experiments You Can Do At Home - But Probably Shouldn't . The book is full of experiments so outrageous (Ignite your own phosphorus sun in a globe filled with pure oxygen!
25 Reasons Why You Should Consider Earth Sheltered Living 1. Abundant Natural Light Your home will have more natural lighting than a conventional home. If you feel that all earth sheltered homes are dark, damp and dreary, you have a real surprise coming. Call us! 2.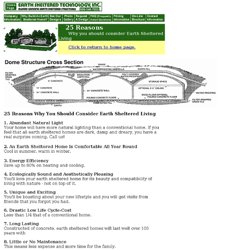 October 1, 2007 12:00 AM Working in Haiti, Shawn Frayne, a 28-year-old inventor based in Mountain View, Calif., saw the need for small-scale wind power to juice LED lamps and radios in the homes of the poor.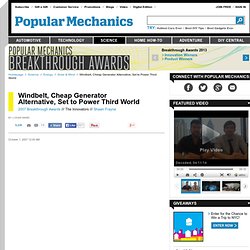 Since im already busy with this project for 3 months now, here are all the pics in one post.
How To Make A Coil Gun: Turning Electricity Into Velocity « Fear Of Lightning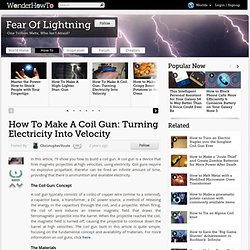 Turn on the on/off switch and wait about five seconds for the capacitor to charge. Now, insert the magnetic projectile in the one inch end of the coil, or the back end.