Extensiones Chrome
Bing wallpaper for Google homepage.
Wunderlist
Search by Image (by Google)
This extension allows you to initiate a Google search using any image on the web. By the Google Images team. Version 1.5.1 Notes: ------------------------------ Minor updates. Previous Version Notes: ------------------------------ 1.5.0: Changed the extension behavior so that the camera icon is not injected into the webpage's DOM until it is absolutely necessary. 1.4.3: Removed all jQuery references and significantly reduced the run-time memory footprint. 1.4.2: Minor updates. 1.4.1: Users now have an option to select from several minimum dimensions for images they want the hover camera icon to be displayed. 1.4.0: This extension now works on images with non-public URLs. Found an image on the web that you're curious about? With this extension, you can initiate a search on Google using pictures on the web.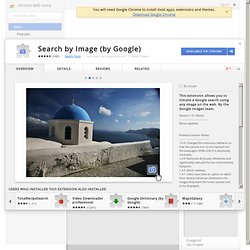 Download Master
MagicScroll eBook Reader
Screen Capture (by Google)
Botón +1 de Google
My Chrome Theme
Save & Email My Tabs
Home
Select Search
En la navegación privada y la búsqueda | Stop de seguimiento en línea y el malware | Desconectar
User-Agent Switcher for Chrome
Window Close Protector
Select and Speak
Select and Speak uses iSpeech's human sounding text to speech (TTS) to let you select text from almost any website and make it talk. Select and Speak uses iSpeech's human-quality text-to-speech (TTS) reads selected text. It includes 43 iSpeech text to speech voices. You can configure the voice and speed options by changing the settings on the options page.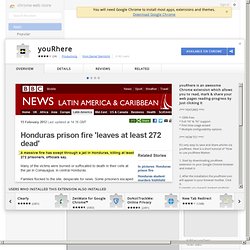 youRhere is an awesome Chrome extension which allows you to read, mark & share your web pages reading-progress by just clicking it /*** FEATURES ***/ * 100% Free * Full "rtl" & "ltr" support * First time usage wizard * Multiple configurability options /*** HOW TO? ***/ It's very easy to save and share articles via youRhere. Here is a short tutorial of "How to use youRhere Marker: 1. Start by downloading youRhere extension to your Google Chrome browser and install it. 2. After the installation the youRhere icon will appear in your browser toolbar.
youRhere
Troll Emoticons
Version: 1.1.7Updated: June 25, 2012Size: 64.99KBLanguages: Bahasa Indonesia, Deutsch, English, Filipino, Français, Kiswahili, Nederlands, Norsk, Tiếng Việt, Türkçe, català, dansk, eesti, español, hrvatski, italiano, latviešu, lietuvių, magyar, polski, română, slovenský, slovenščina, suomi, svenska, čeština, Ελληνικά, Српски, български, русский, українська, हिन्दी, বাংলা, ગુજરાતી, தமிழ், తెలుగు, ಕನ್ನಡ, ไทย, ‫العربية, 日本語, 한국어
Traductor de Google para Google+
UltimateGuitar.com Tabs
PanicButton
Herramientas de Guitarra
Pearltrees permet de collectionner, d'organiser et de partager tout ce que vous aimez sur le web. Pearltrees est un moyen gratuit et amusant d'organiser vos pages web, fichiers, photos et notes afin de les retrouver et de les partager partout, très facilement. Profitez de la communauté Pearltrees pour découvrir des nouveautés au coeur de vos intérêts et enrichir votre compte. Retrouvez tout ce que vous gardez dans Pearltrees depuis votre ordinateur, votre mobile ou votre tablette. A propos de Pearltrees : "L'application Pearltrees est magique !
Extensión Pearltrees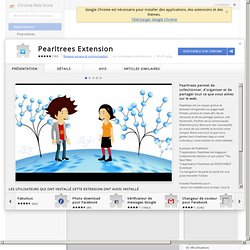 Full-featured audio workstation for making music online. AudioSauna is a full-featured audio workstation with an easy-to-use and straightforward user interface. It enables using several advanced polyphonic synthesizers, samplers and live effects in real-time in the browser. AudioSauna features two warm sounding synthesizers, which take the quality of audio synthesis in the cloud to the next level.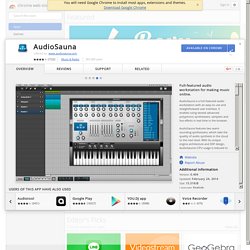 AudioSauna
Pearltrees
Graph.tk
Numéricos calculadora y convertidor
Psykopaint
Daum Equation Editor
Color Piano
GeoGebra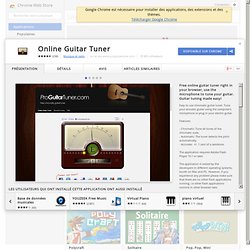 Free online guitar tuner right in your browser, use the microphone to tune your guitar. Guitar tuning made easy! Easy to use chromatic guitar tuner. Tune your acoustic guitar using the computer's microphone or plug in your electric guitar. Features: - Chromatic: Tune all tones of the chromatic scale. - Automatic: The tuner detects the pitch automatically. - Accurate: +/- 1 cent of a semitone. The application requires Adobe Flash Player 10.1 or later.
Online Guitar Tuner
Play your music instantly, anywhere Keep up to 20,000 of your favorite songs on Google Play. Listen on the web or any compatible Android phone or tablet, even when you're not connected.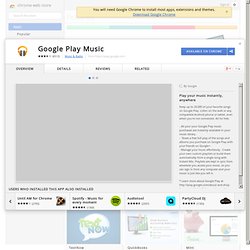 Google Music
Guitar Pro Viewer
Guitar Chords